Last update: Mar 21, 2023 @ 6:54 pm

9 Things Provence is Famous For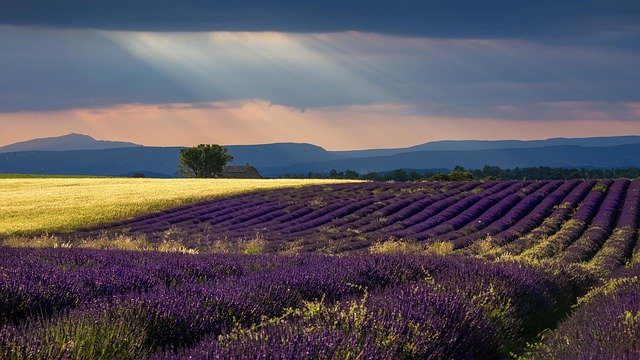 Provence is the beautiful and scenic southeastern part of France. It was made famous in the United States by Peter Mayle's book, "A Year in Provence." It has become a favorite vacation destination for travelers to France. If you are considering a visit to Provence, be sure to check out these nine things that Provence is famous for.
Lavender Fields
The lavender fields of Provence should not be missed. The sight and scent of the lovely lavender farms has become one of the iconic pleasures of a visit to Provence. The visit of a local Lavender distillery where you can harvest lavender to make your own essential oil to take home is a must do activity! Near the town of Sault or Valensole, the lavender fields will be in bloom throughout the month of July into early August. Read about the best time to see the lavender fields in Provence.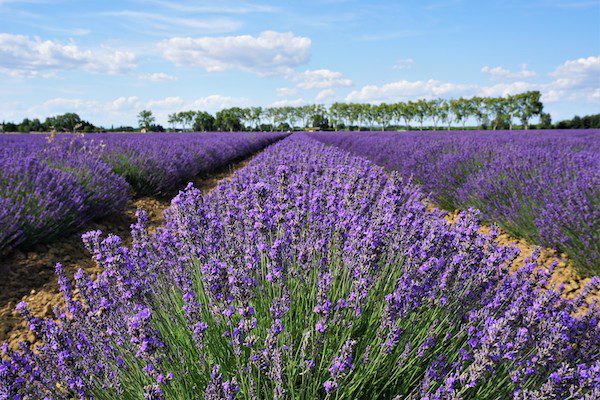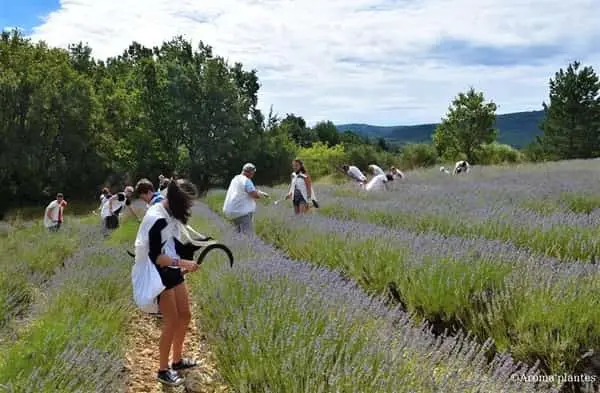 Small Hilltop Villages
Provence is famous for its picturesque hilltop villages. One not to be missed is Les Baux-de-Provence which sits on a hill just below the magnificent ruins of an old castle. This stone village also boasts homes dating back to the 15th century and a beautiful Romanesque church, and nearby sights include the world famous multimedia show at Carrières de Lumières.
The village of Gordes, another hilltop village, is famous for its cobblestone streets, narrow lanes, ancient castle, and beautiful views. The ochre village of Roussillon labeled as one of the most beautiful villages of France is not to be missed. The magnificent red cliffs, ochre palette homes and the lush pine trees are what makes this picturesque village a must-see. Moustiers-Sainte-Marie is also beautiful, located on the edge of a limestone cliff with wonderful views of the valley below. A short scenic hike leads from the village to the church of Nôtre Dame de Beauvoir, perched on the cliffs above the village. Many of the other villages in Provence are worth visiting as well.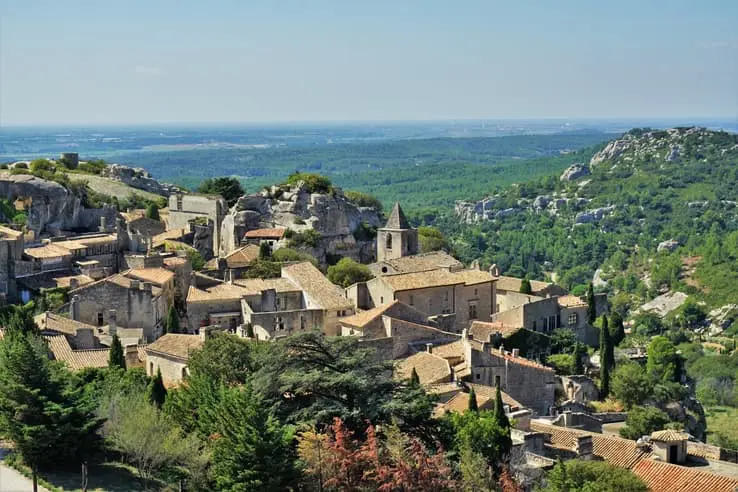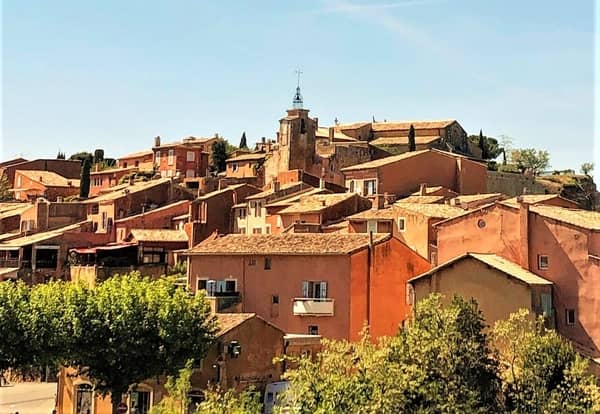 French Markets
Almost every village in Provence has an outdoor market that occurs weekly or even more often. You must visit at least one of these to get the full Provence experience. Curious Provence has a list of the nine best markets in Provence to get you started. You will find wonderful fruits and vegetables, meats, French bread, and various gifts at these lovely open air markets.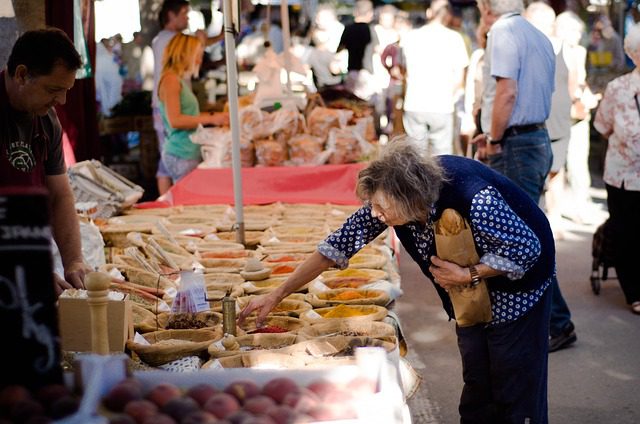 Famous Painters
Provence is famous for its beautiful scenery, light, and colors. Because of this, the region is associated with more than its share of gifted artists. Such great artists as Vincent Van Gogh, Paul Cézanne and Pablo Picasso.
Follow the steps of Van Gogh with a guided tour of Arles of some of the places that he painted such has the famous yellow cafe in the "Café Terrace at Night" or the Rhone river banks which are in the "Starry Night over the Rhone". You could then visit the historical St-Paul-de-Mausole Monastery a psychiatric hospital where the Dutch painter was admitted in 1889. There he accomplished some of his masterpieces such as the "Irises" or this time "The Starry Night".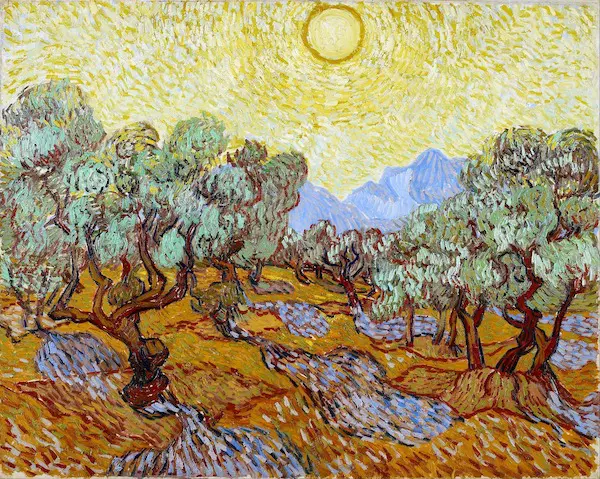 Aix-en-Provence would be your next art destination, hometown of Paul Cézanne, you could see there his beloved Mount Sainte-Victoire which he painted 87 times, make sure to also visit his workshop. Cézanne's work inspired many later artists, particularly Picasso, who called Cézanne 'the father of us all'. Picasso ended up buying a 17th century castle on the slope of Mount Sainte-Victoire itself that he called his residence for about 8 years. "I have just bought myself Cézanne's mountain" he said. It's also there that Pablo chose to be buried. In addition, if you love art, Hotel de Caumont Art Center and the Granet Museum are not to be missed.
Finally be sure to catch the Carrières de Lumières multimedia art show in Les Baux-de-Provence. It combines the projection of images of famous paintings and beautiful music into a spectacular show. Ironically the 2018 show was about Pablo Picasso and the 2019 about Van Gogh…
Pétanque
The game of pétanque can be played on any reasonably flat surface, and it is beloved in Provence. It is played in teams and involves throwing small metal balls at a target. The natives of Provence play this game every chance they get. Elsewhere in the world, the game is called boules. After a fun game of pétanque, players often relax with a drink of pastis, an alcoholic beverage that Provence is famous for, with its distinctive flavor of anise and licorice.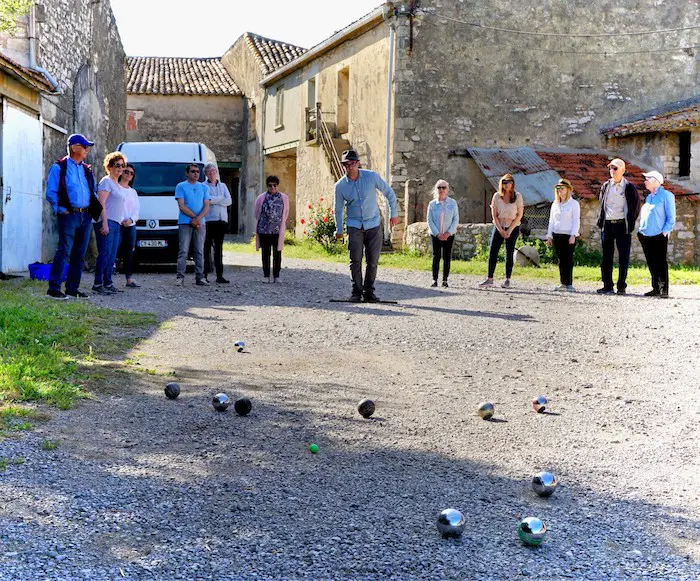 The Mistral
If you have read Peter Mayle's book, "A Year in Provence," you will be familiar with the Mistral, that powerful wind that often blows in Provence in winter or spring. It is said that the Mistral is the reason for the beautiful light and sunny weather that usually inhabits Provence. The Mistral blows away all the dust and pollution, leaving clear skies in its wake. However, when it blows, you would be advised to dress in extra layers to keep warm. You will see signs of the Mistral in the bent over trees in some areas as well as in the sturdy architecture, which has to be built with enough strength to withstand the heavy winds.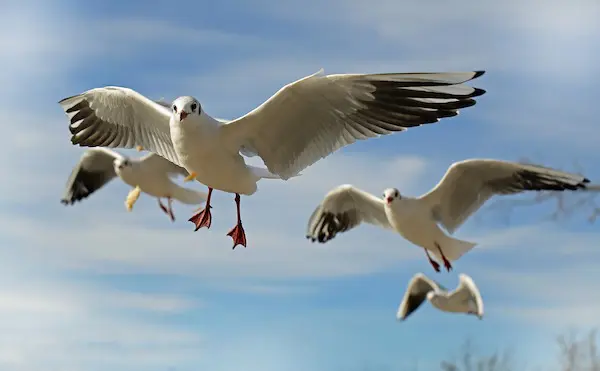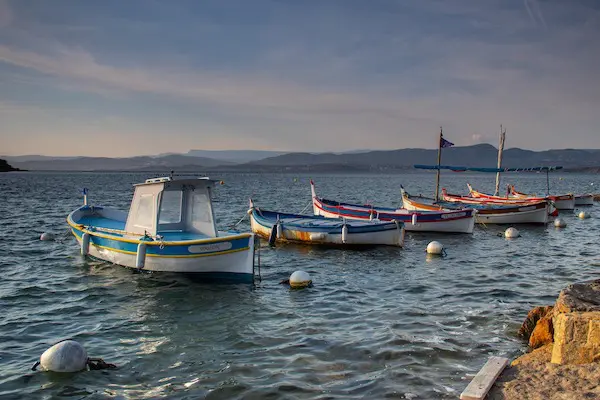 Lovely Wines
Provence is known for its exceptional wines. Wine has been made in this region for over 2,600 years. Chateauneuf-du-Pape, Beaumes de Venise, and several varieties of rosé wine are favorites of the area such as Camargue rosé wine which grows in the sand! Be sure to sample some while you are visiting Provence.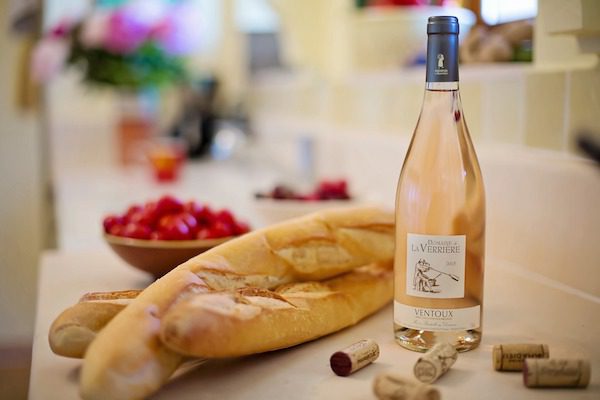 The Landscape
Provence is known for its beautiful landscape. There are beautiful river valleys, gorges, lovely coastlands, and mountainous areas with picturesque old villages, all under a wonderful Mediterranean climate. You will definitely be taking lots of pictures of all the scenic views.
Mont Ventoux, a mountain called "the Giant of Provence," Camargue, a river delta known for its horses and wildlife and for its pink salt lakes, Colorado Provencal in Roussillon, which contains unusual desert scenery and red rock formations, and Calanques, a wild rocky area off the coast, are some of the not-to-be-missed sights of scenic Provence.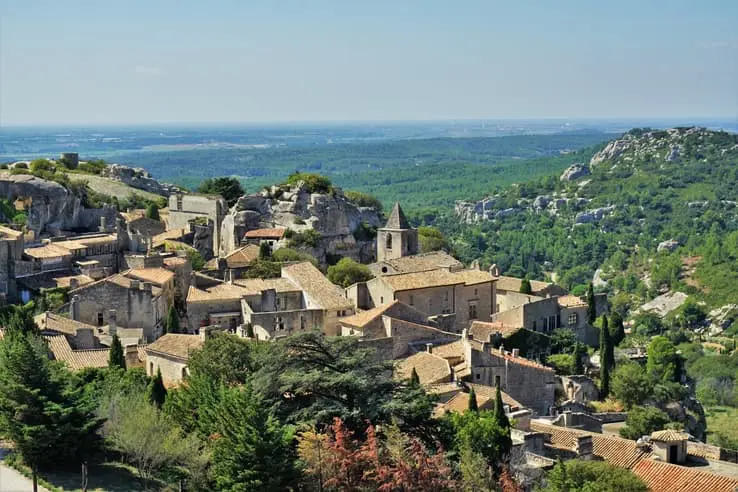 The Serenity
Last but not least, there is something very special about the Provence region. A feeling of quietude, calm, peace. It's a mix of all the above points that we already mentioned. Imagine yourself. It's Sunday, late morning, you are sitting at a cafe on the main square of a small village, enjoying your 'café au lait'.
It's a beautiful day, the sky is blue, not a single cloud, you hear people talking with a southern French accent, no one is in a rush. People are laughing. Maybe you hear the water of a fountain. It's Spring, Mimosa is in bloom, the Mistral wind brings this sweet smell to your nose.
You also smell some fresh bread coming out of the oven of the nearby bakery. It's almost time for lunch, people are waiting in line to buy a warm baguette. The farmer's market is about to close, the villagers bought their goods for the week: seasonal fruits and vegetables, cheese from the local farmers, tasty saucisson, a couple of olives and maybe some flowers.
The sun reflects on the ochre, yellow-orange walls of the pretty town houses. They are old, the shutters need to be replaced. You can see some laundry hanging under the dry sun. The church bells ring 12 times, the shops are about to close for the day, the villagers are going home. They will meet later for a Petanque game or a glass of Rosé.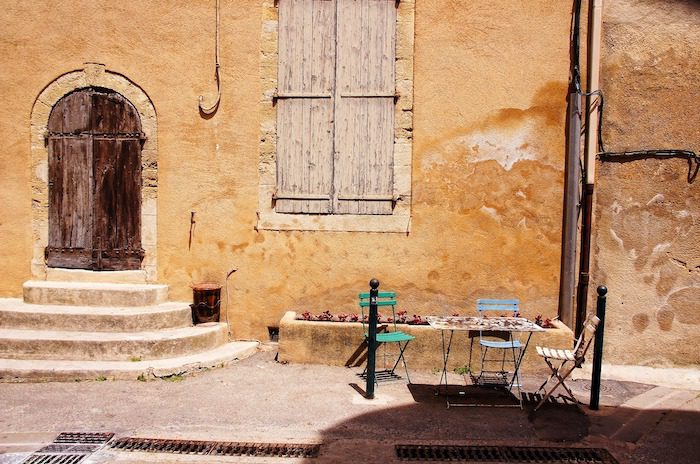 ---