8 Day Bordeaux & Dordogne Tour
Breathtaking, Magical, Authentic
This tour combines two of the greatest regions to visit in France. Bordeaux is the most famous wine region in the world, where many of the best wines come from, and is also the name of one of the best cities in France. It is a must visit for anyone passionate about wine and French culture. Dordogne is a region you may have heard of but maybe know less about. For foodies, it is known as the duck, truffle, and foie gras capital of France. (Vegetarian, vegans and less adventurous souls do not worry we have meals that suits everyone's needs) For history lovers it has a cave filled with 15,000 year old prehistoric paintings and some of the best medieval towns and castles to explore. Some highlights are a truffle farm visit, an art and light show in an old German U-boat base, castle visits, wine tastings, market shopping, and exploring the prehistoric cave replica, all with your new friends and local French guides.
Reserve your spot today, and get ready for a tour full of memories!

4 Weeks Available in 2024
Friday April 19th to Saturday April 27th, 2024 >
Saturday September 7th to Sunday 15th, 2024 >
Saturday September 28th to Sunday October 6th, 2024 >
Saturday October 5th to Sunday October 13th, 2024 >
What's On The Tour?
Not only the most famous sites but also many hidden gems that others are missing out on!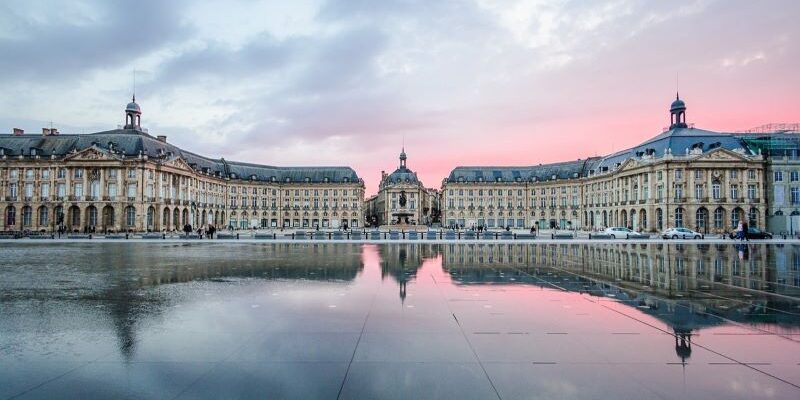 Bordeaux
The city of Bordeaux is the center of the famed wine region and is as glamourous as the wine produced there. You will see why they call it "the Sleeping Beauty" as you will be awestruck with the architecture since the city is second only to Paris for
» Read More
having the most nationally protected buildings. Being such a large city with a rich history and culture, there are endless things to do and see here.  
» Close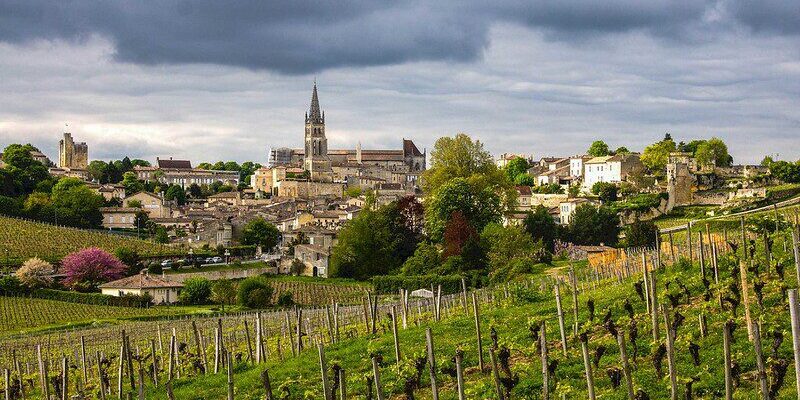 St Emilion
Saint-Émilion is an appellation and revered wine town in the Bordeaux Libournais district. It is very well known for its quality and quantity of wine production. Besides wine, the region also is rich in history. Humans were found to
» Read More
have settled here at least back to the Upper Paleolithic times 35,000 years ago. In more recent history, the Romans had occupied the region and planted vines, and the name St Emilion was adopted in honor of a Breton monk named Aemilianus who settled there in the 8th century and was known for performing miracles.  
» Close

Wineries Near St Emilion
St Emilion is one of the top wine Appellations of Bordeaux. You will be tasting some exquisite wine while discovering the winemaking secrets of the region and learning the whole process from vine to glass. Not a wine drinker? You will enjoy the
» Read More
scenery and meeting the winemaking people! From small producers to large chateau to family wineries we have hand selected venues each with there own specific history, traditions and wine making process. 
» Close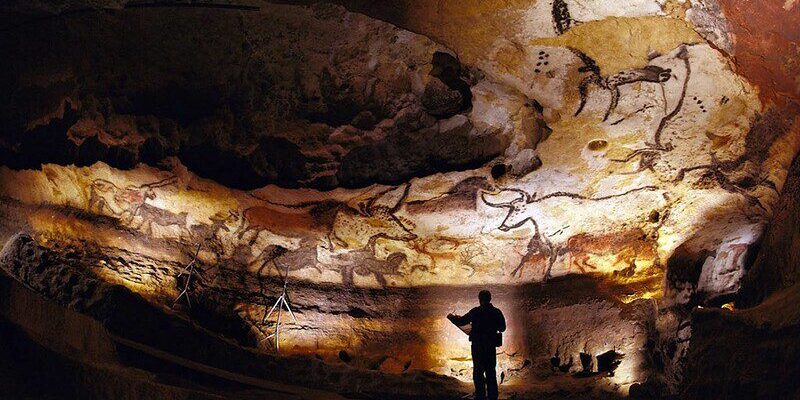 Lascaux Caves
In 1940 four teenagers made the remarkable discovery of a cave filled with prehistoric paintings estimated to be around 15,000 years old. We will visit a cave filled with reproductions of the original paintings to see this ancient art in its natural element.
» Read More
The discovery of this cave brought a new understanding of human origins and prehistoric art. It is a very unique and stimulating experience to see the paintings in the cave. 
» Close

Beynac's Castle
At the top of a limestone cliff above one of the most beautiful villages of France lies a magnificent castle which was once occupied by the great King Richard Lionheart of England. It still dominates the town and marshlands, observing the Dordogne river
» Read More
over which it exerted control. Visitors to this castle are rewarded with awe-inspiring views of the surrounding lands and the experience of nearly 1,000 years of history in one place.  
» Close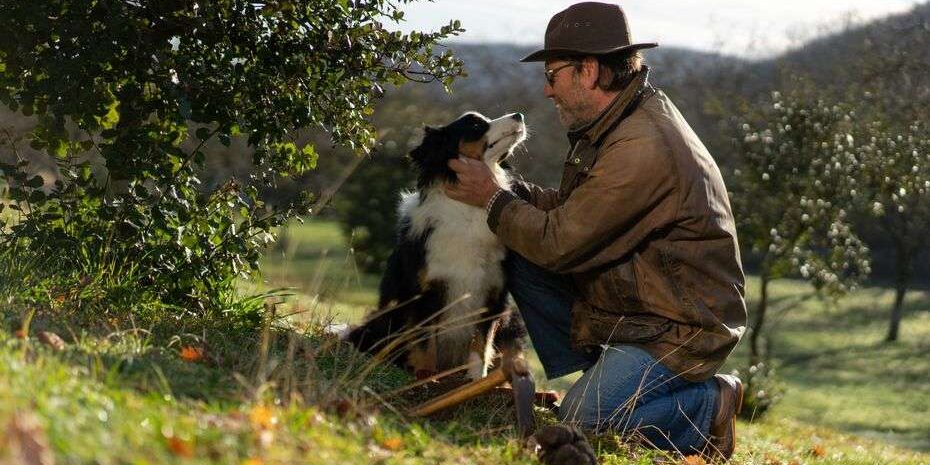 Truffle Farm visit
Enjoy the French countryside in a unique way as we take you to a truffle farm to meet the producer who will share their knowledge in cultivating and locating this elusive and cherished delicacy. You will learn about the various species of trees and
» Read More
varieties of truffles harvested in France and witness a truffle hunting demonstration with their beloved dog who is the true master of the property. Finish this special encounter with a tasting of their truffle butter!

» Close

Rocamadour
This small clifftop village is one of the most important tourist destinations in France. The beauty of the unity of the village and it's cliff is one of the main attractions, but it is also a site of pilgrimage on the Compostela Road and inside a cathedral is a 12th century
» Read More
black statue of "Madonna" the virgin Mary which is believed to have healing powers. The history and scenery of this beautiful little village makes it a must see in the Occitanie region. While you are there you should also try the cheese named after the town!
» Close

Gouffre de Padirac
Edouard Martel, a famous French cave explorer, discovered one of the largest chasms in Europe in 1899, the Gouffre de Padirac. The locals used to call it the "Devil's Hole" because of its size and depth. At the bottom of the sink hole is a spectacular cave system,
» Read More
full of wonderful natural structures carved out and created by millenia of water erosion. You will see underground pools, giant stalagmites, interesting rock formations, and even take a short underground boat ride!
» Close

Sarlat-la-Canéda
This small city boasts the highest density of historic monuments with 65 protected monuments and buildings. To walk through the alleys is to step back in time and appreciate the blond stone and slate roofs. A walking tour here is a historic and archetictural
» Read More
dream. Often called Sarlat for short, it is the capital of the Perigord region in the Dordogne department, which is a gastronomy lover's delight. It is the paradise of mushrooms, truffles, foie gras, pies, candies, and other fine delicacies.
» Close

French Market
Visit the local market of Sarlat to see the offerings of the farmers and artisans of the region and have the chance to discover the local products and meet and talk with the locals. This is a great way to make a connection with the French culture and support local small business, if you wish!

Château des Milandes & Josephine Baker
Built around 1489 by a Caumont Lord in the Renaissance style to impress his wife, this fairytale castle enjoys a panoramic view of the Dordogne valley. It housed the Caumont family until the French Revolution after which it eventually became the home of American-born
» Read More
French entertainer and activist Josephine Baker. She was an interesting figure in French history who shattered many norms and used the castle as a home for children in need. The castle is certainly worth a visit for its rich history and fabulous architecture and landscape.  
» Close

Les Bassins de Lumières - Bordeaux
Culturespaces is a company known for converting abandoned buildings into immersive light show art galleries. This is the most interesting and largest one yet, as they converted an old German U-Boat base into an art center! The unique light shows showcase art from the most
» Read More
famous artists in history and integrate music into the show for an unforgettable experience. Being able to appreciate art, a symbol of light, in a former relic of war that symbolized darkness, makes this a very special, must visit site in Bordeaux.
» Close

Cooking Class Dinner
OR Wine Making Experience
Embark on an epicurean journey with our exclusive experiences, featuring a Cooking Class Dinner or a Wine Making Adventure. The experience offered will depend on availability. Either way, get ready for a fun and convivial moment 
» Read More
making cherished memories in the company of like-minded new friends on the tour! In the interactive cooking class, you'll join a local chef to learn cooking secrets and whip up delicious dishes together. Alternatively, if the wine-making adventure is on, get your hands dirty in the fascinating process of creating your own personal blend to take home! (1/2 bottle wine)
» Close

Dinner Cruise in Bordeaux
We will have a farewell dinner on a boat cruise where you will reflect on the memories of the past week spent together and bid your guides goodbye while enjoying the night time scenery of Bordeaux from the river Garonne. Truly a great way to end the trip!

Fabulous Restaurants!
When visiting France, an essential aspect of your trip is savoring the culinary delights the country has to offer! That's why we handpick restaurants showcasing a diverse array of our favorite French dishes, ensuring you enjoy an amazing gastronomic experience. Vegetarian options always 
» Read More
available. Our previous clients often express that they feel like a food tour! We take pride in guiding you through the menu and thanks to our small size group we can visit intimate, authentic restaurants, allowing you to savor a genuine culinary adventure.
» Close

Add-On: Hot Air Balloon
Take in the magical countryside of the Dordogne Valley from an hot air balloon! A breathtaking experience that you will remember for the rest of your life. You will be able to see the river and the castle of Beynac from the sky.
What's Included?
Almost everything is included, that's easy!
Transportation to All Sites / Activities
Pick up & Drop off From/To BOD Airport or Train Station on 1st and Last Day of Tour

Local Tour Leader Fluent in English
8 Breakfasts, 6 Lunches, 4 Dinners

1 River Dinner Cruise (one of the 4 dinners)
2 Drinks (wine, beer or soft) with Each Dinner & 1 Drink with Each Lunch
All Guided Tours or Audio Guides

1 Medoc Masterclass in Bordeaux
Airfare/Train to and from Bordeaux, France

Pick up if you Arrive Before the Tour
Travelers Insurance (you will receive a quote 24 hours after booking)

1 Lunch on your own at the Sarlat Market

Extra Food/Drinks Not Included In Our Selected Menus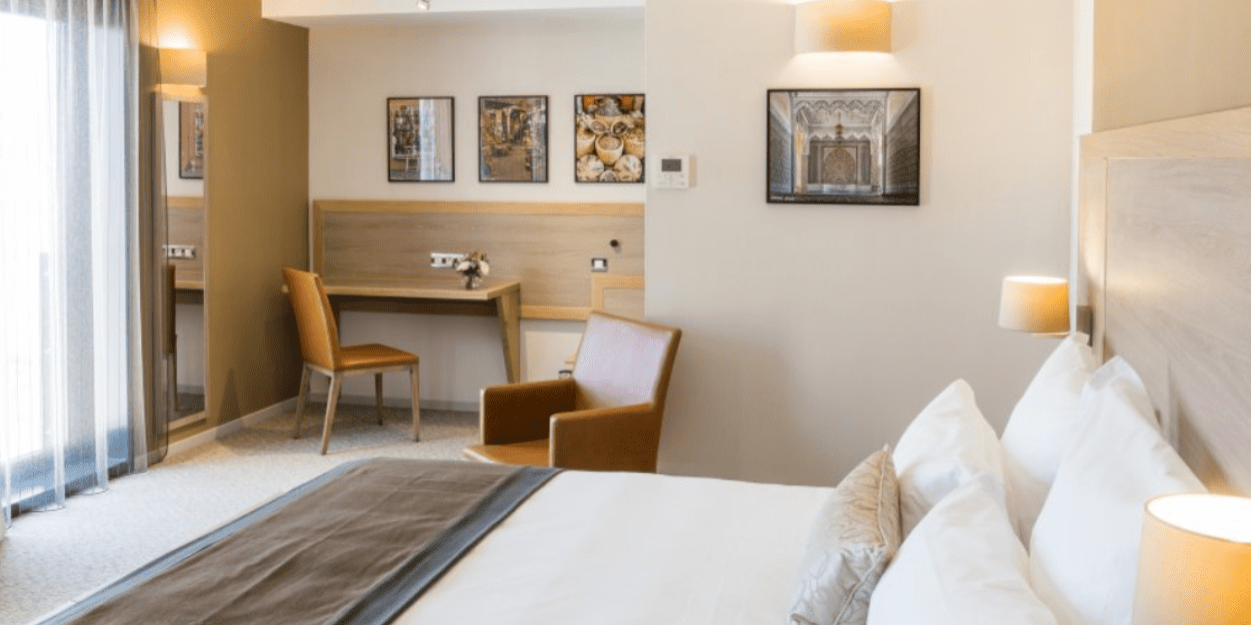 - Hôtel Vatel Bordeaux (4 Nights)
Classique or Superior Room
4* hotel, great location in Bordeaux's Chartrons District by the Garonne river.

- Hotel Monrecour (3 Nights)
Tradition Rooms in Annex
4* hotel, countryside of Dordogne, beautiful grounds, heated pool, restaurant.
- Sheraton Bordeaux Airport (1 Night)
Classique Room
Opened in 2023, modern and conveniently located by the Bordeaux airport.
8 Day Bordeaux / Dordogne Tour Price
No surprises, no hidden fees. Travel hassle-free!


SINGLE ROOM

USD $5,389/PERSON

BASED ON 1 PERSON PER ROOM
8 HOTEL NIGHTS INCLUDED
8 BREAKFAST + 6 LUNCH + 4 DINNERS

ALL VISITS INCLUDED
LOCAL GUIDES


2 ADULTS ROOM

USD $4,689/PERSON

BASED ON 2 PERSONS PER ROOM
8HOTEL NIGHTS INCLUDED
8 BREAKFAST + 6 LUNCH + 4 DINNERS

ALL VISITS INCLUDED
LOCAL GUIDES


PRIVATE GROUP
Group Price
10+ PRIVATIZE YOUR TOUR
CUSTOMIZED TOUR
WE CAN TAILOR FOR YOU
THE PERFECT TOUR
ACCORDING TO
YOUR BUDGET

Discover Our Other Tours
From Provence, to Normandy and coming soon Greece!
Any Questions?
We would love to hear from you.



You can reach our office at 703-375-9548. We are based in the United States and we are open Mon-Sat, 9:00am - 6:00pm.
We would love to hear from you! Don't hesitate to message us with any questions that you may have.
Stay connected with TripUSAFrance on Facebook where we love posting pictures about France and our tours.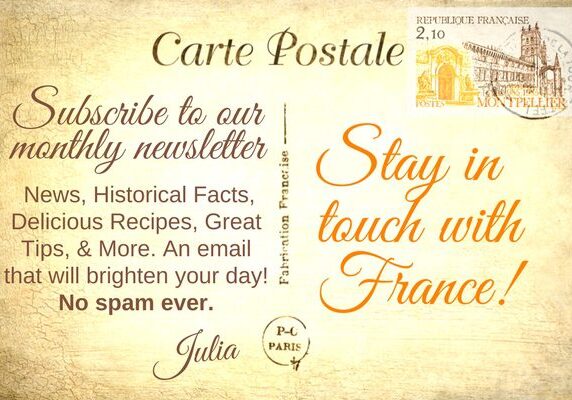 Subscribe to our monthly newsletter!