Last update: Nov 18, 2023 @ 8:40 pm
10 Must-See French Villages
France is a country that is celebrated for its picturesque landscapes, rich history, and beautiful architecture. While the vibrant cities of Paris, Nice, and Lyon are some of the top tourist destinations, an abundance of hidden gems is scattered throughout the country. These quaint and charming French villages are just as breathtaking as the famous cities, but offer a glimpse into a slower-paced way of life steeped in tradition and history. Whether seeking a peaceful getaway or a cultural adventure, France's villages offer something for everyone. This blog post has compiled a list of 10 must-see French villages that are sure to leave you spellbound. These hidden treasures are off the beaten path and offer a unique and authentic experience of France's cultural and natural beauty. So, pack your bags and get ready to discover the magic of France's quaint and charming villages!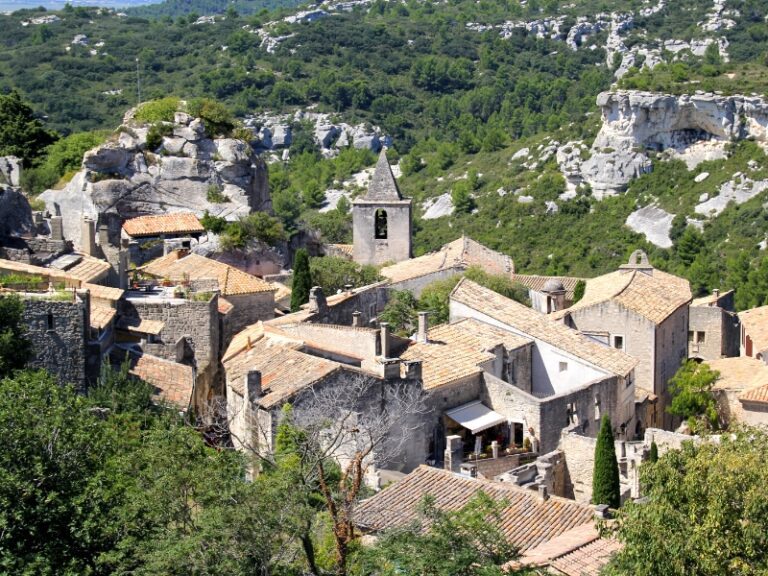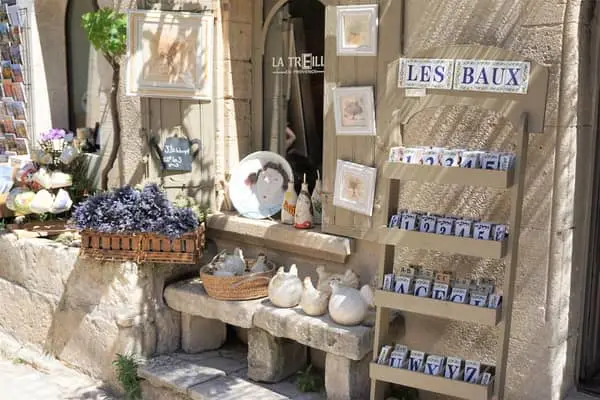 1. Les Baux de Provence
Les Baux de Provence is a delightful village located in Provence's heart of the stunning Alpilles mountain range. The village boasts narrow streets and charming houses constructed from local stone, and visitors can wander through the iconic 10th-century citadel that overlooks the surrounding countryside, offering panoramic views.
Among the village's most sought-after attractions is the Carrières de Lumières – an art exhibit that employs the walls of a disused quarry as a canvas to showcase mesmerizing works of art. There are also plenty of local shops and restaurants where visitors can indulge in the area's delicious cuisine, purchase handmade crafts, and souvenirs. A visit to Les Baux de Provence promises a unique and authentic experience of Provencal culture and history.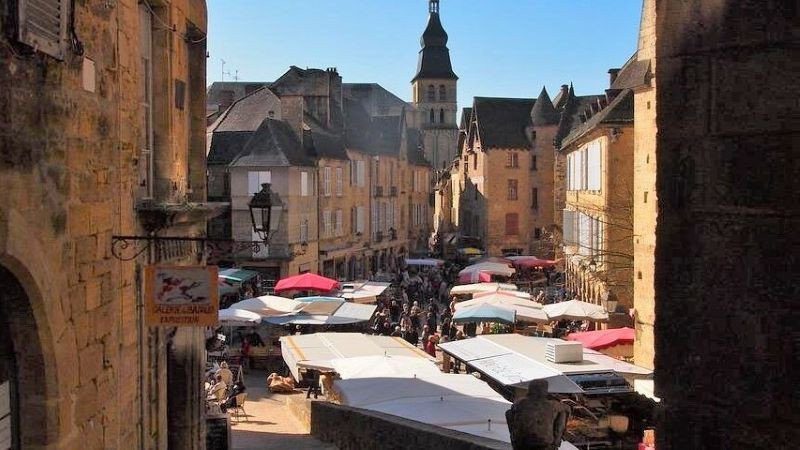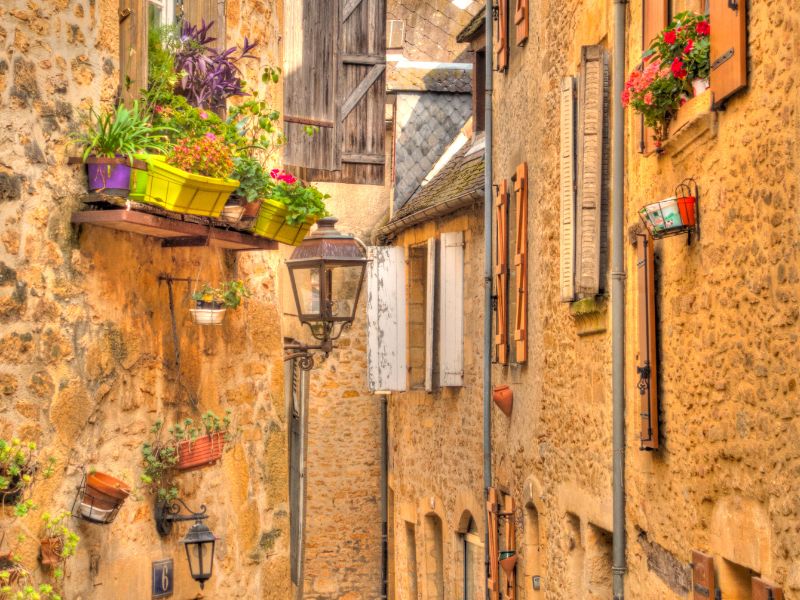 2. Sarlat-la-Canéda
In the Dordogne region of France lies the charming village of Sarlat-la-Canéda. This picturesque village is a treasure trove of history, showcasing stunning examples of medieval and Renaissance French architecture. One of Sarlat's most vibrant features is its weekly market, which is renowned for being one of the largest and most colorful in the region. Visitors can indulge in local delicacies, purchase unique souvenirs, and soak up the market's lively atmosphere.
In addition to the bustling market, Sarlat boasts several historic landmarks, such as the 14th-century Sainte-Marie Church and the Maison de La Boétie, the birthplace of the celebrated French philosopher and essayist, Etienne de La Boétie. A visit to Sarlat-la-Canéda is a journey through time, providing a glimpse into the rich cultural heritage of France.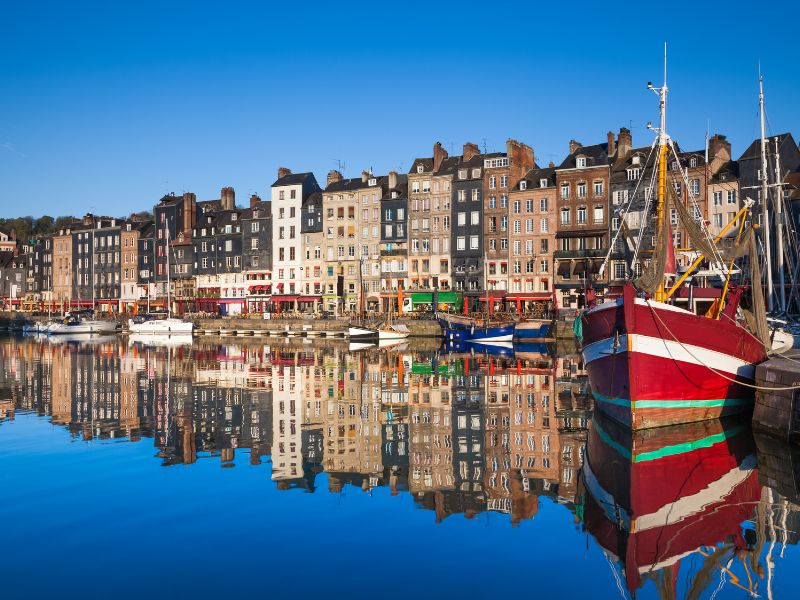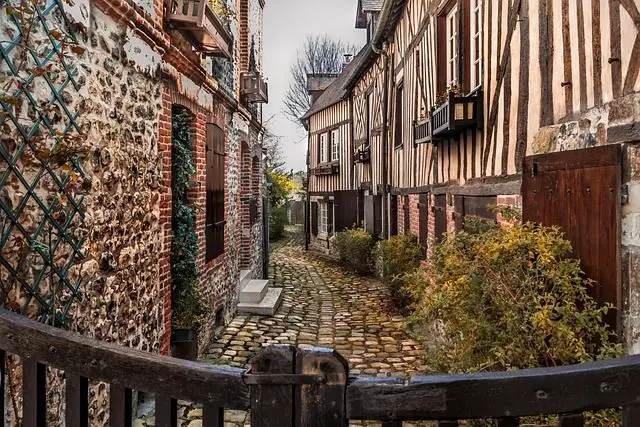 3. Honfleur
Nestled in the heart of Normandy, Honfleur is a quaint port town known for its stunning half-timbered buildings, picturesque harbor, and rich maritime history. Once a prominent center of maritime trade in the Middle Ages, Honfleur played a pivotal role in exploring the New World during the 16th and 17th centuries. The town's harbor was the departure point for several famous voyages, such as Samuel de Champlain's journey to found Quebec City in 1608 and Jacques Cartier's voyage to Canada in 1534. Cartier was the first European to explore inland Canada and made several more voyages to the country in the following years.
In addition to its maritime history, Honfleur was a popular destination for artists in the late 19th century, including the famous Claude Monet, who was inspired by the town's beautiful scenery and natural light. Today, visitors can meander through the narrow streets lined with colorful half-timbered houses, peruse the many art galleries, and savor fresh seafood at one of the local restaurants. The town's churches and museums are also well worth a visit, making Honfleur a must-see destination for any traveler exploring Normandy.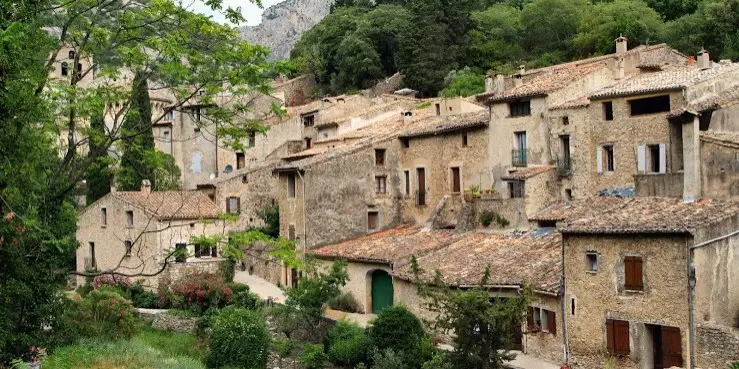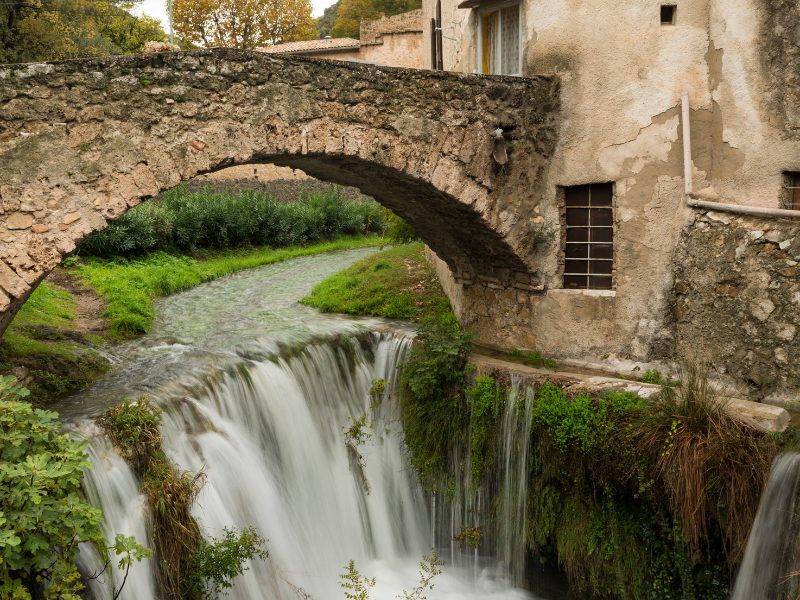 4. St Guilhem-le-Desert
Located in the South of France, St Guilhem-le-Desert is a captivating medieval village offering cultural and natural beauty. The village, which dates back to the 9th century, is situated on the pilgrimage route to Santiago de Compostela, and its abbey has been designated as a UNESCO World Heritage site.
The village's narrow streets, adorned with colorful flowers and stone houses, evoke a sense of tranquility, amplified by the gentle sound of the flowing river. Visitors can meander through the streets and take in the Romanesque architecture, which adds to the town's charm.
St Guilhem-le-Desert is also a great place to purchase local artisanal products, such as locally produced olive oil, tea made with local herbs, handmade leather bags, and lavender cosmetics.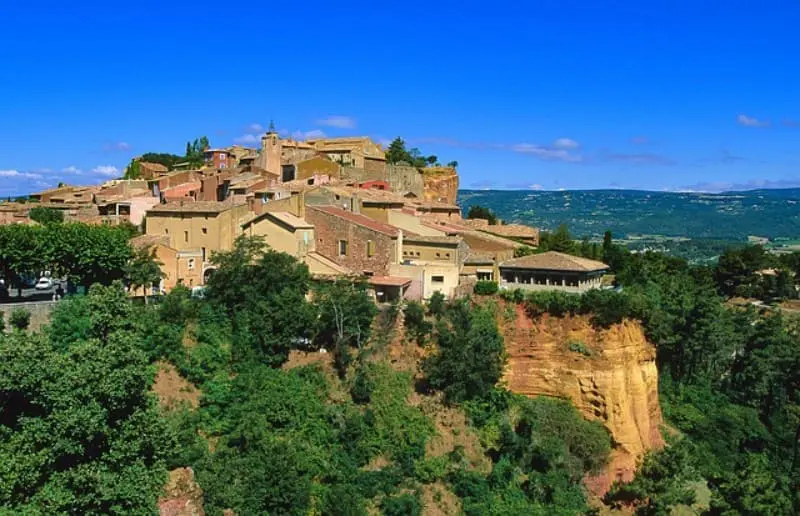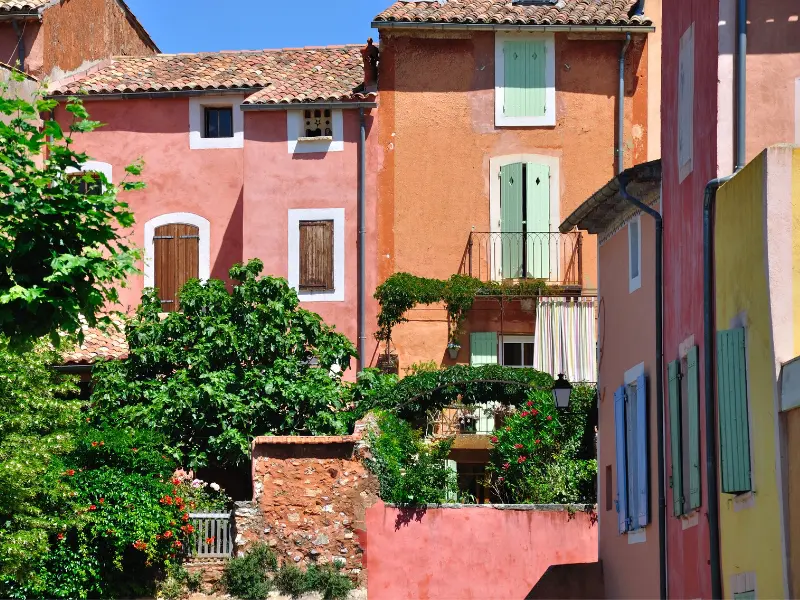 5. Roussillon
Roussillon is a beautiful village located in the heart of the Luberon region that is famous for its stunning natural beauty and vibrant colors. The village is surrounded by ochre cliffs that give it a warm, inviting glow. Visitors can explore the narrow streets, admire the colorful buildings, and enjoy the breathtaking views of the surrounding countryside. Roussillon is also home to many artisan shops where visitors can buy handmade crafts, art, and souvenirs, making it a must-visit destination in the Luberon region.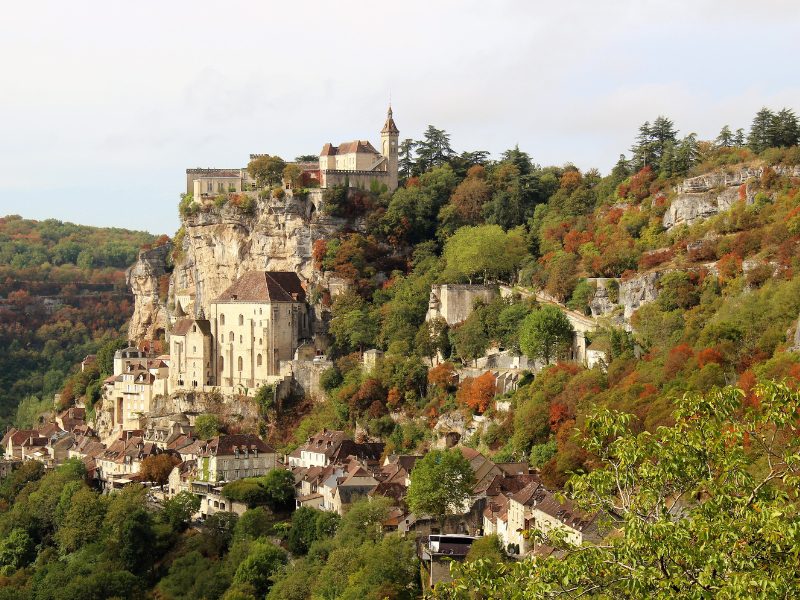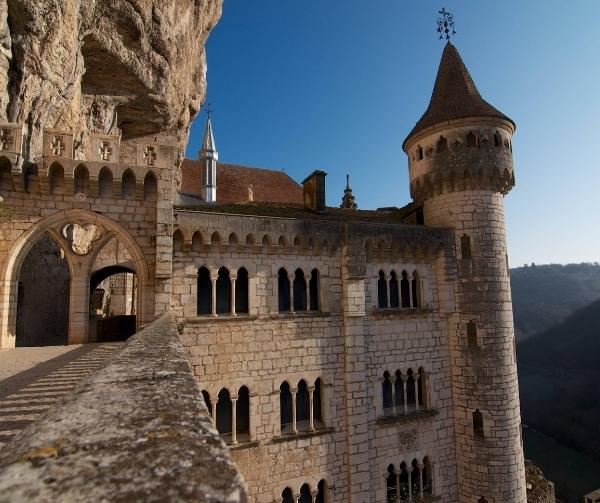 6. Rocamadour
The village of Rocamadour is a breathtaking destination set in the Dordogne valley, with a history stretching back through the centuries. Its fame comes from being one of France's most important pilgrimage sites, and its medieval architecture has drawn visitors from all over the world for its spectacular views and many sacred sites. Among them is the renowned Notre-Dame Chapel which houses a highly venerated Black Madonna statue, an inspiration to pilgrims since the 12th century. Many famous figures even made their own pilgrimages to this site, including Henry II of England and St. Louis, King of France. People continue to flock to Rocamadour today to experience its unique charm and atmosphere that has been preserved for centuries.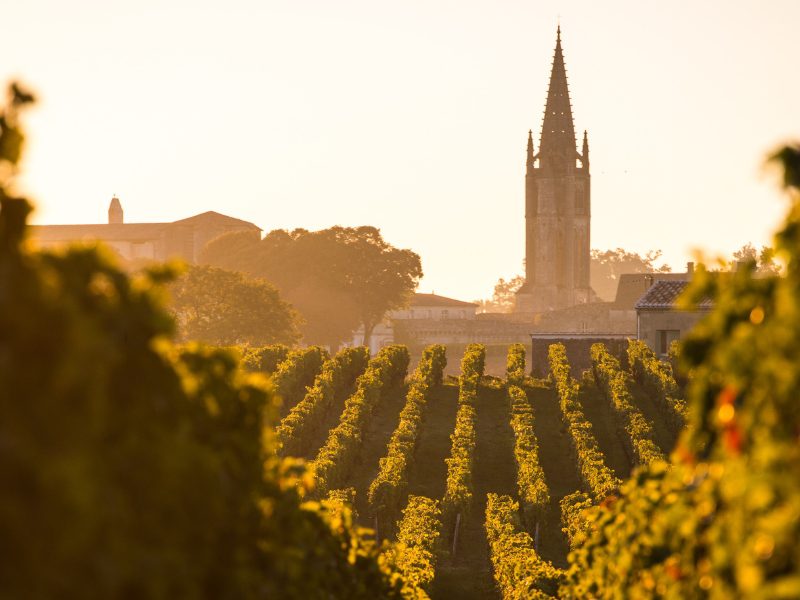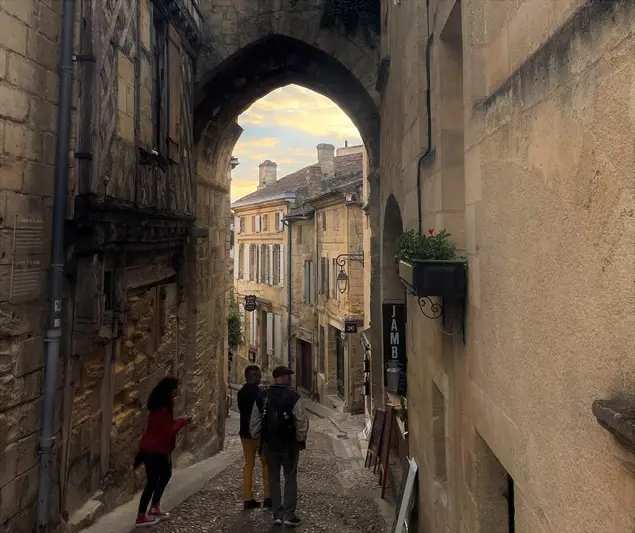 7. St Emilion
Nestled in the heart of the renowned Bordeaux wine region, the village of St Emilion is a must for any wine enthusiast. Surrounded by vineyards and rolling hills, its quaint cobblestone streets are home to renowned cellars and wine stores, giving it its UNESCO World Heritage status due to its long and fascinating history of wine production. This area dates back to the Roman Empire, and continues to produce some of the world's finest wines even today.
St Emilion beckons visitors with its charming maze of narrow streets, historic churches, and monuments. One of these impressive monuments is the Monolithic Church of St Emilion – carved entirely into limestone cliffs and boasting an expansive underground church with unique Romanesque architecture. Every trip to this beautiful village would be complete with a stroll through the steep alleyways, admiring its stunning structures, or sampling some fine local wines.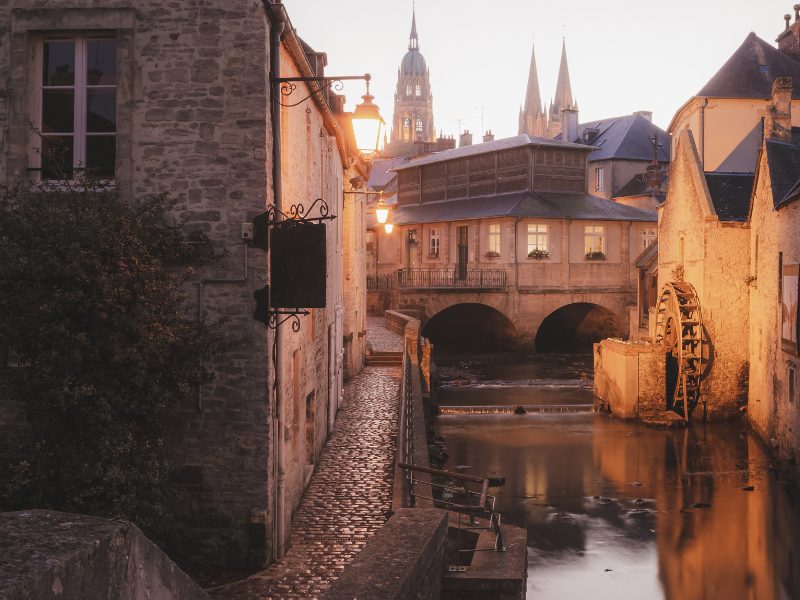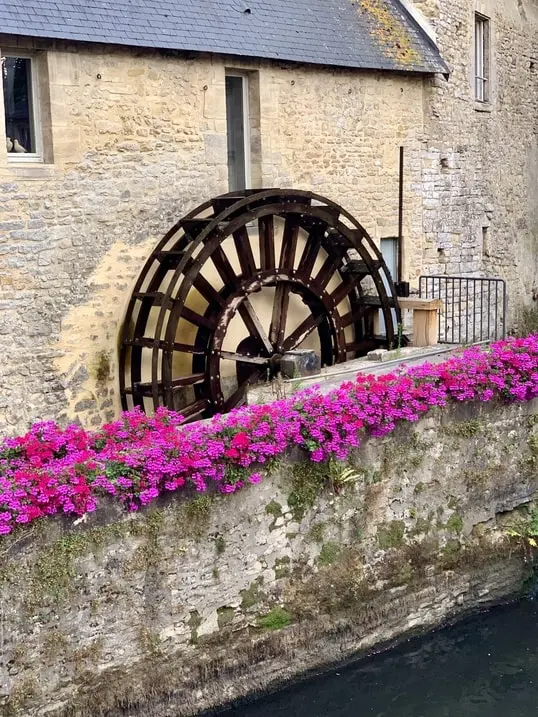 8. Bayeux
Bayeux is an idyllic town located in the heart of Normandy, steeped in rich history and offering a wealth of attractions. Its walkable city center is filled with markets, delightful restaurants, and quaint shops, making it the perfect home away from home while exploring the region. The town's main attraction is the Bayeux Tapestry, a 70-meter-long piece of embroidery that tells the story of the Norman Conquest of England in 1066. This remarkable work can be seen at the Tapestry Museum, alongside other artifacts related to this time period.
Bayeux is also an excellent place to discover more about D-Day and the Battle of Normandy, as it was among the first places liberated by Allied Forces during World War II. Visitors can visit either the Bayeux War Cemetery or the Memorial Museum of the Battle of Normandy to learn more about this crucial part of history. Another must-see spot for history buffs is Bayeux Cathedral – a stunning Romanesque and Gothic church built in the 11th century.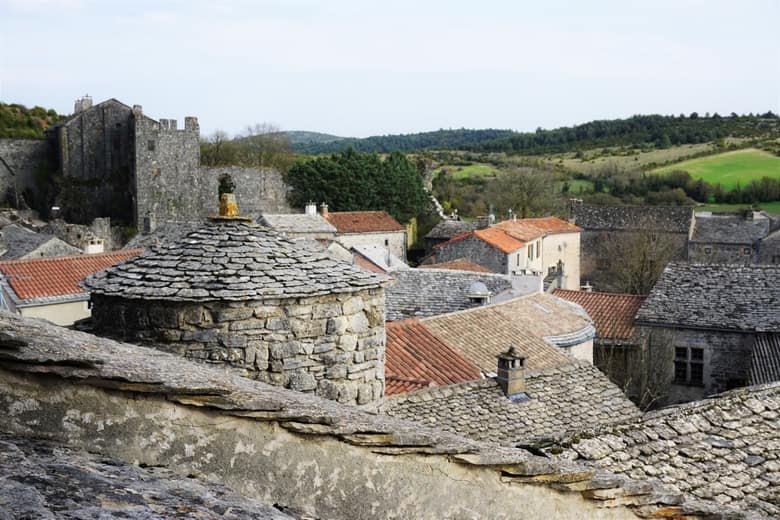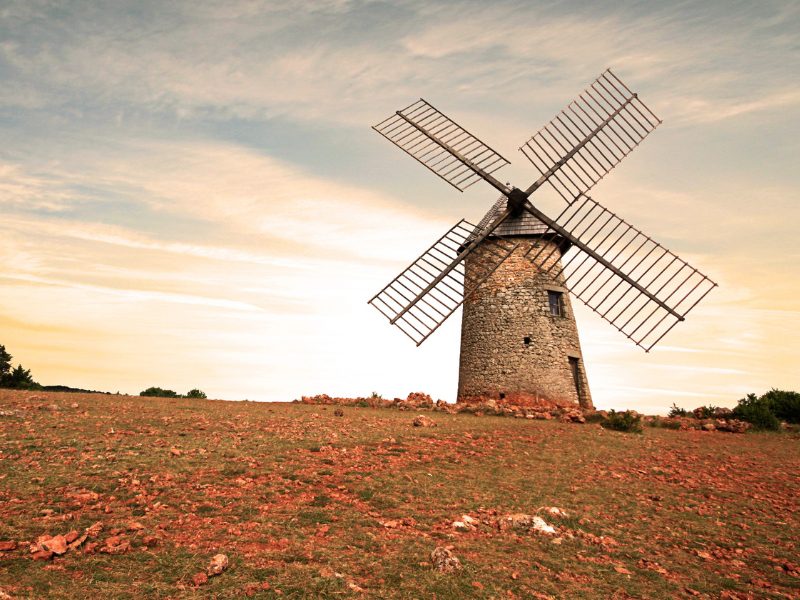 9. La Couvertoirade
La Couvertoirade is a perfectly preserved medieval village located in the heart of the Larzac Plateau in southern France. The tiny village was founded by the Knight Templars and is surrounded by defensive walls and towers. It is home to a number of impressive historic buildings, and we highly recommend taking a guided tour to learn about the rich and passionate history of the picturesque town.
Exploring the stone village's narrow, winding streets is a joy; visitors can discover many hidden corners and picturesque views. La Couvertoirade is also home to many artisan shops where visitors can purchase quality handmade crafts and souvenirs. In addition, the village is a great place to sample the local cuisine, including the famous Roquefort cheese, made just a few miles away.
So, whether you want to delve into history, wander the charming streets, or indulge in some local cheese, La Couvertoirade is a must-visit destination in the south of France.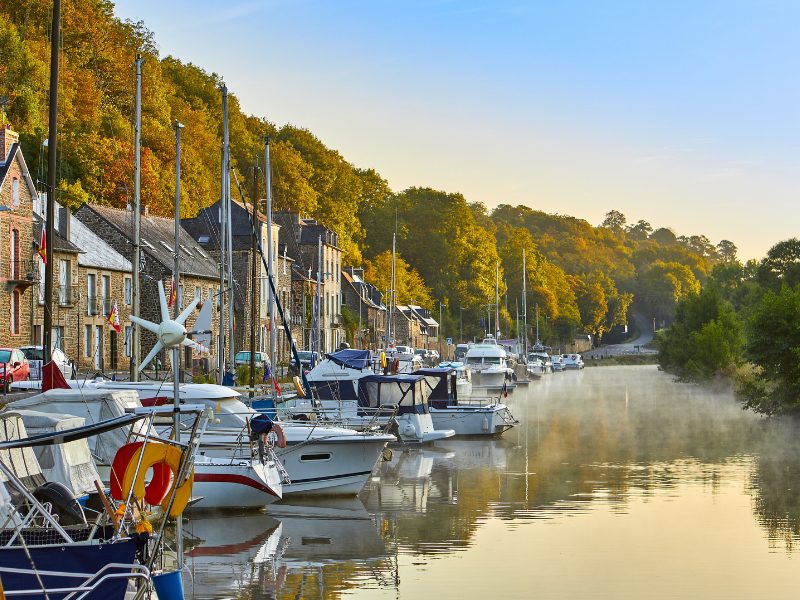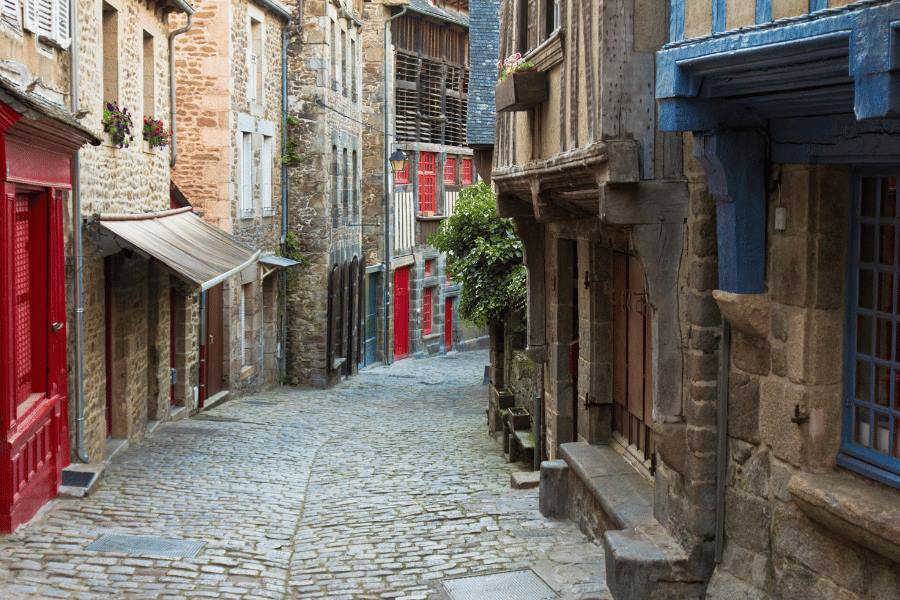 10. Dinan
Nestled in the heart of Brittany, Dinan is a captivating medieval town steeped in a rich past. A historic fortified center, guarded by imposing ramparts invites you to wander its labyrinthine alleyways and admire the medieval architecture. The town is renowned for its enchanting half-timbered houses, which offer a glimpse into 15th-century life.
Don't miss a visit to the Château de Dinan, an impressive fortress that has stood tall since the 14th century. From the castle, enjoy breathtaking town vistas and scenic countryside. The magnificent Basilique St-Sauveur, a Gothic church built in the 12th century, is another must-see site that promises to leave you in awe.
France is undoubtedly a country that never fails to mesmerize travelers with its remarkable beauty, and the ten villages mentioned above are just a glimpse of its treasures. Each of these villages, be it the medieval architecture of Les Baux de Provence or the charming streets of Dinan, exudes a unique charm that leaves a lasting impression on visitors. Regardless of your interests, whether it's history, art, or cuisine, these picturesque destinations offer something for everyone. With countless more hidden gems to discover, France remains a country that is well worth exploring.
To experience the highlights of France from this article, you can join us on one of our small group tours with an expert local guide and a small group of like-minded tourists to make friends and memories along the way! Click here to see our tours: https://tripusafrance.com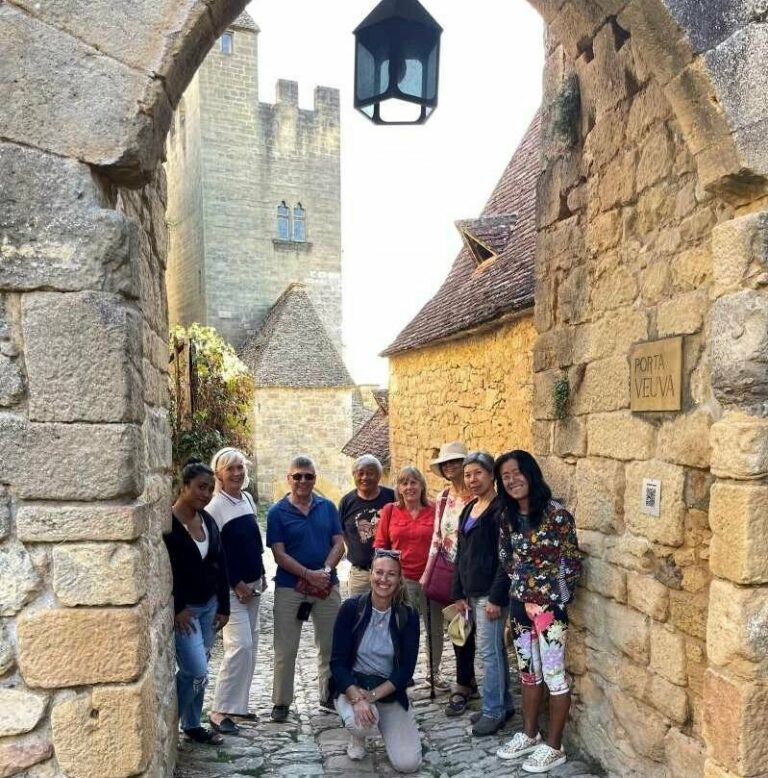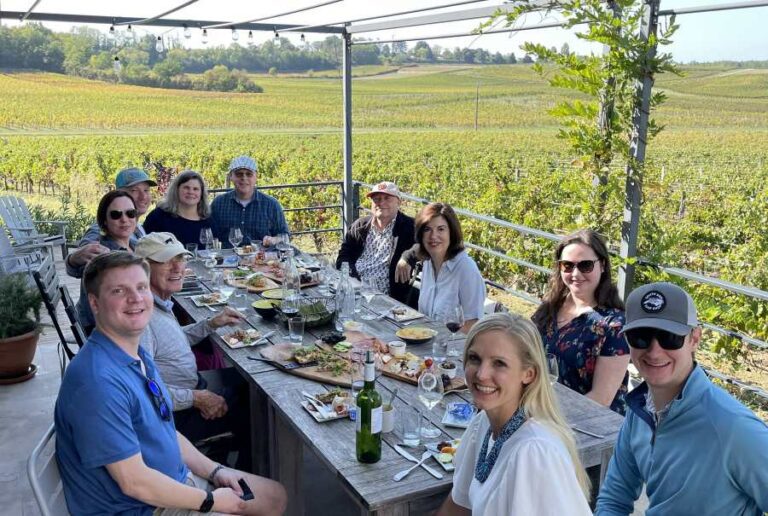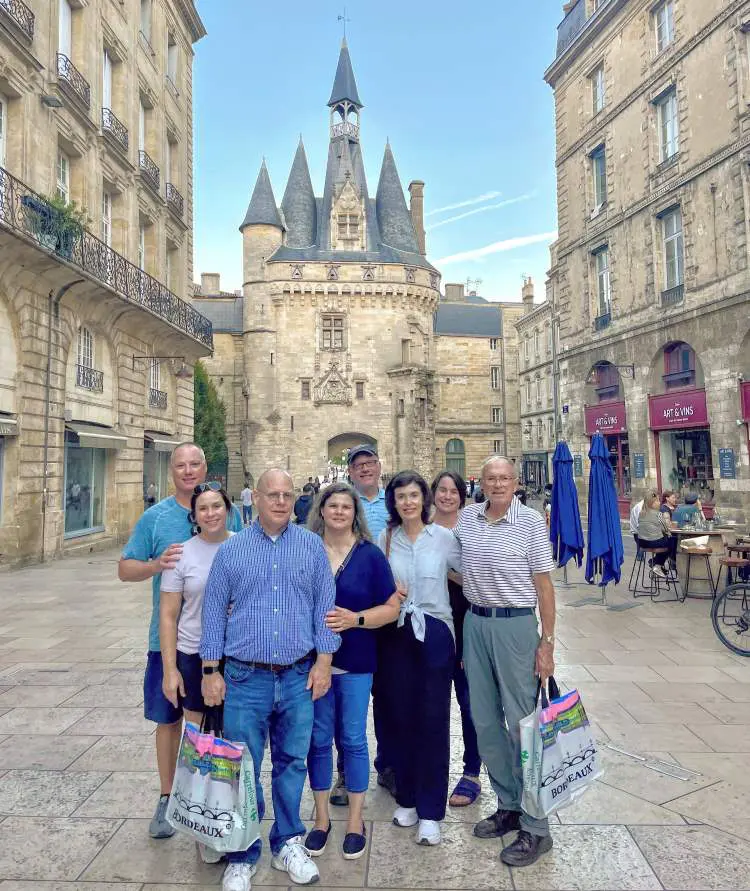 ---