TripUSAFrance Rated Perfect 5/5 Tours!
You can click each of the boxes below to be taken to our online reviews posted across different websites throughout the years by people who have come on our tours to learn more about the experience we give you!
We had never traveled on a group tour before, and we were a bit concerned about having an impersonal experience. However, our concerns quickly vanished. From Day 1,... read more our guides, Stephane and Isabelle, took great care to assure that everyone in the group was comfortable, eating well, and having an amazing time. The trip was seamless and extremely well-organized. We stayed at very nice hotels. The breakfasts were certainly acceptable, and the restaurants for lunch and dinner were great. I'm a very picky eater, but the guides always made sure that there was something good for me to enjoy. The selection of activities, locations, and local guides could not have been any better. In addition to feeling like Stephane and Isabelle were family by the end of the tour, we thoroughly enjoyed the company of the other 11 travelers in our group. This entire tour exceeded our expectations in every capacity. If you are thinking of taking a tour of Provence, this is the travel company to go with!!!!

dsa315


July 25, 2023

Superb trip to see the lavender fields - thank you Trip USA France - If the south of France is on your bucket list, TripUSAFrance is the tour company to book with. I found this company through an internet search - reviews are... read more overwhelmingly positive and I can echo that sentiment. We had an amazing 10 day tour. Seeing the lavender fields of Provence was just one of the highlights of this spectacular tour. Each day we visited a new town, each more charming and distinct from the other. Towns visited include Montpellier, St Guilhelm en Desert, Arles, Les Baux de Provence, Carcassone, Avignon, Roussillon, the Pont du Gard and Aigues Morte along with one day spent in the lavender fields near Sault. Along the way we were expertly driven and guided by Stephane and Isabelle, along with some local guides, who made each member of the tour feel like family. There are many personal touches that make this tour special - a trip to a winery in Stephane's village to taste local wines, play Petanque and have a picnic ; a barbecue at a ranch in the Carmargue to learn about the regional horses/bulls; a visit to a lavender farm to harvest lavender and create our own essential oil. We happened to be in Arles when the bulls were being run in for the 'bull games' and our guide ensured that we were there. This is a superbly crafted tour designed to provide each person (no more than 14 per tour) with a very personal experience. Stephane and Isabelle ensured that everyone was taken care of, any food restrictions handled and that most of all, we had a good time. Hotels were clean and comfortable. If your budget allows, upgrade to a balcony room if available in Palavas les Flots so you can enjoy wine and snacks while looking at the Mediterranean. We LOVED our tour and can highly recommend Trip USA France.

triciab354


July 10, 2023

Normandy TripUSAFrance - The trip with TripUSA France was just what we wanted. No worries about accommodation, transport or meals. Got to see all the major sites in Normandy with the insight of... read more our terrific guide Jonathan. Great experience!

Ted L


June 22, 2023
Pictures Are Worth A Thousand Words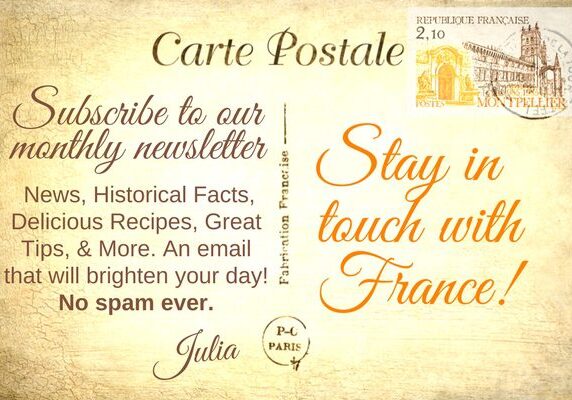 Subscribe to our monthly newsletter!