Last update: Feb 20, 2023 @ 4:00 pm
The best time to see the lavender fields in Provence
Are you looking to see when the best time to see the lavender fields in Provence is? If you are, you're in luck! We have all the information you need in order to plan your trip to this incredible region, including when the lavender fields are in full bloom.
Best Time to See the Lavender Fields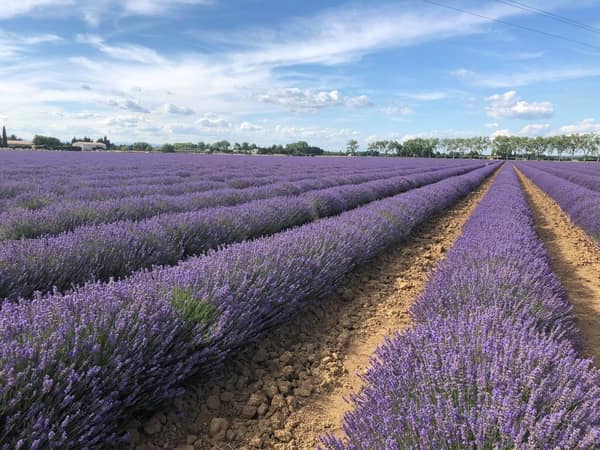 If your main focus in traveling to Provence is visiting the lavender fields, then you should be aware of when the best time to see them in bloom will be. After all, you don't want to plan a trip only to find that you've come too early or arrived too late!
The best time to see the fields is during the summer, from mid-June to mid-July. It is true that lavender lasts through August, although the harvesters generally begin cutting the fields before then; this is so they can extract the lavender oil when it is most potent.
If you're wondering when to travel to get the best look at the fields before tourist season, we recommend making the trip the last week of June or first week of July. The lavender will be in bloom, but you will avoid most of the tourists who make the trip later in the summer.
It may also be possible, if the weather has been warm in the region, to spot lavender in early June. However, we advise that you check the weather and call the different tourist offices before making the choice to come so early in the summer.
You could also visit fields of the Occitanie region that are closer to the coast where the weather warms faster. These fields will be in full bloom by mid-June.
Where to see the lavender fields of Provence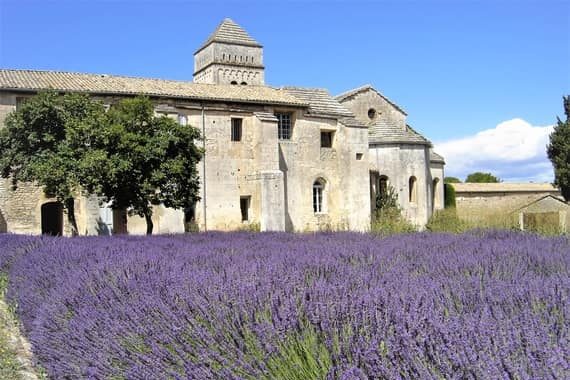 We have a few suggestions of places to view the lavender fields. We have chosen these because we feel you will get a better view of the fields without so many tourists in the area, so keep these in mind!
• St Paul de Mausole
The first place we recommend is the St Paul de Mausole in St Remy de Provence. It is a monastery that once served as a painting residence for Van Gogh, who created more than 140 paintings and 100 drawings in the year that he spent here. The lavender fields in this area are beautiful and will serve to ensure that you get some art along with your view of the flowers.
• Sault
Sault, 1h from Avignon, is one of the most famous spot to see the lavender fields, however it is much less crowded than Valensole (the famous endless field with the tree in the middle that you have seen on the web) and as gorgeous! The best time to see the fields is in the morning as the light is better, of course if you can get up early sunrise is a must. Sunset is also a fantastic time to photograph the fields, but know that it will be much more crowded. A nice activity is to visit a distillery, we recommend Aroma'plantes, they have various fun activities for kids as much as adults.
• Abbaye de Senanque
Another excellent place for viewing the lavender fields is the Abbaye de Senanque near Avignon. This abbey is the home of the most famous lavender fields in France, so we suggest getting to this spot early in the morning when the light is situated in front of the lavender; it will also be considerably less crowded. The only downside is that the field in front of the Abbaye is completely fenced off, this means that you won't be able to take a picture standing in the middle of the flowers, but the background with the church is so pretty that it's actually a good thing that no one can block the scenery! You can also visit the beautiful Abbaye that is still in activity today but make sure that your knees and shoulders are covered.
• Road between Gordes and Roussillon
One last place we will mention is more like a road trip. The road from Gordes, where the Abbaye de Senanque is located, and Roussillon, is beautiful and lined with lavender fields. You will also find lavender distilleries and a museum when trekking back and forth.
The Region Outside of Lavender Season?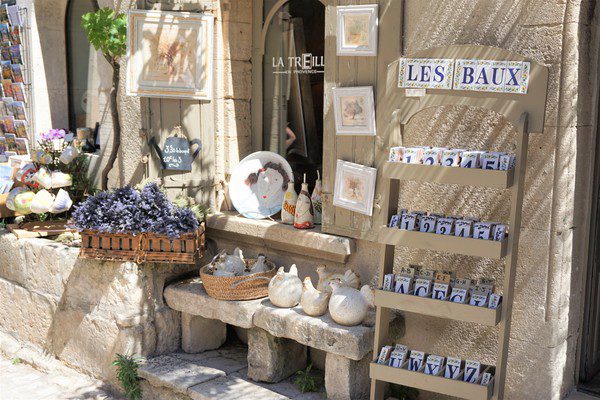 This region is more than just lavender fields; it is a beautiful region all year round and hosts a variety of tourist destinations, such as the Roman monuments, Avignon with the Pope's palace, Baux-de-Provence labeled "one of the most beautiful villages of France", the ochre village of Roussillon.
Many other activities are available year around such as visiting a Marseille soap factory, a visit to an olive oil distilleries but also the chance to browse the region's famous museums, historical monuments, and more.
For wine lovers, the region offers wine tastings in Cotes du Rhone and Chateau Neuf du Pape. Rosé tours are also extremely popular; this is because this region produces 40 percent of the country's rosé as well as six percent of the rosé found worldwide. Most villages and big cities have at least one wine tasting event, so make sure to check to see if you find one near you.
Art lovers are also in good hands here. There are a variety of art exhibitions at the Hotel Caumont in Aix-en-Provence as well as the annual Carrière Lumiere Art Show, which in 2018 will showcase Picasso works. Here's a good video on what you can expect from this particular exhibition. And most of all you could visit Arles, home of Van Gogh for 2 years.
We can't list everything that would make this region a great place to visit year-round, but we think that you will be pleasantly surprised to see that this region is a great destination no matter what time of year you decide to visit.
TripUSAFrance's advice on when to visit Provence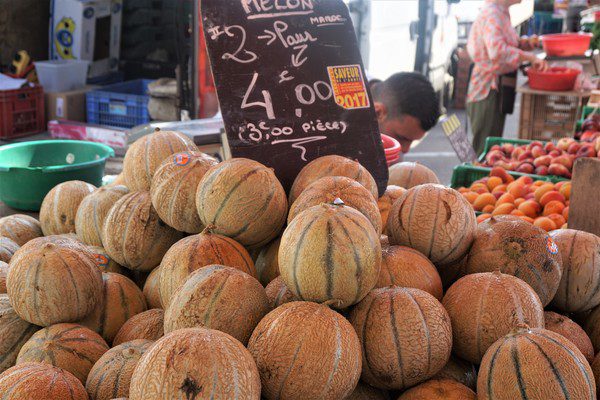 The best time to come to the region varies depending on what you want to see, but we have some suggestions for you.
If you'd like to see the lavender fields, we recommend visiting from mid-June to mid-July to make sure you don't miss them. We strongly suggest visiting in mid-June to avoid the tourists; mid-August is the busiest time of year because the French come to Provence for their annual holidays.
If you are interested in visiting, we recommend traveling between April and September, with May, June, and September being the best months to travel. This is because there are fewer tourists, the weather is nice, and you will be able to see all that Provence has to offer!
If you're interested in visiting this region outside of tourist season, we will caution you that mid-October/November can be quite rainy and therefore may not be a great time to travel to this region. The rest of the year, the climate can be a little cold but is still great for those who like cooler days for better comfort when walking around.
Provence is an incredible region to visit, no matter what time of the year it is. We hope that you have enough information now to know when the best time to see the lavender fields is and perhaps make a trip to this beautiful place in France whenever your heart desires. We can't wait to see you here.
Want to travel to Southern France like a local?
CHECK OUT OUR "9 DAY SPECIAL LAVENDER SOUTHERN FRANCE" TOURS!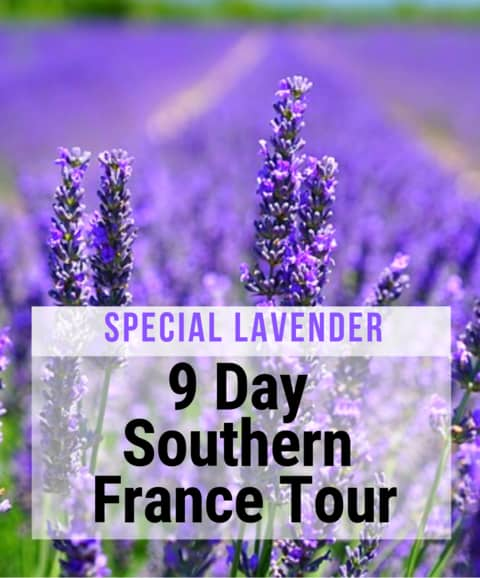 ---