Last update: Feb 20, 2023 @ 3:45 pm

15 Things to do in Southern France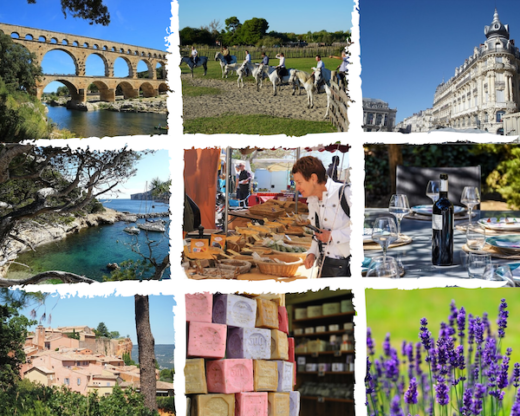 If you love beautiful scenery set in a land that people have occupied for centuries, then you must go to the Southern France. You will find many great things to do while surrounded by lush scenery. Trip USA France recommend these 15 popular things to do in Southern France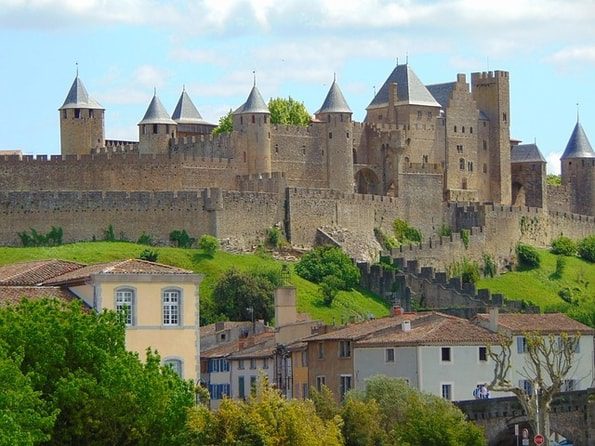 Castle of Carcassonne
After you travel through the nearby wine country, you will arrive at the Castle of Carcassonne. Workers constructed this castle during Medieval times, and you will be amazed at its 53 towers that are surrounded by a moat. Once you climb the hill, you will be astonished at the views of modern-day Carcassonne. Upon UNESCO list of World Heritage Site, this is the largest European city with its walls still intact. It is easy to step back in time visiting this amazing site.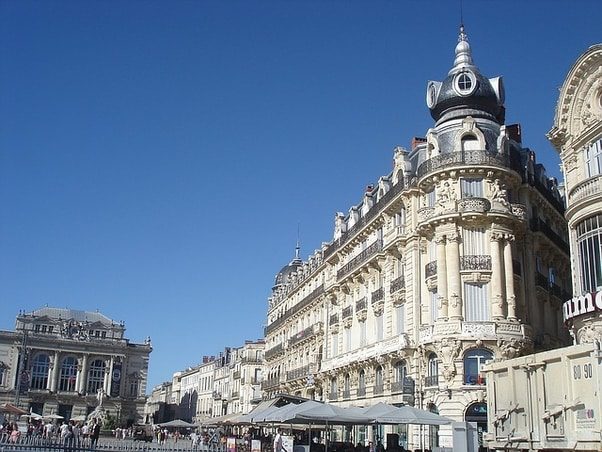 People watch in Montpellier
The main square, Place de la Comedie, of Montpellier is a wonderful place to people watch. Many sidewalk cafes surround it. It provides you a great place to sit and watch locals and tourists from around the world visit this square. The square is known by locals as The Egg because of its previous oval shape. At its center is the Three Graces fountain sculpted by Étienne Dantoine. The graces are considered minor gods, and usually, like here, they are depicted in sets of three. You will also get a chance to see the historic Haussmann buildings that have surrounded this square since the 19th century. When builders constructed them, there were no elevators, so the wealthy lived on the second floor, and they enjoyed private balconies and more substantial windows. Designers added the balcony at the top of these buildings to make the building more aesthetically pleasing.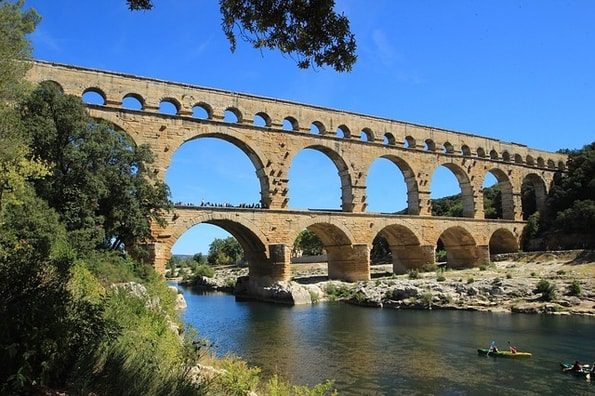 Kayak under The Pont du Gard
After you get in your kayak on the Gordon River, the Pont du Gard will suddenly appear in front of you. This aqueduct was built more than 2000 years ago. It is the highest elevation Roman-style aqueduct in the world. Constructing the Pont du Gard was a magnificent engineering feat. Still, it solved the critical problem of getting water to the city as the lay of the land worked against all other available methods. There are 330 days of sunshine in this region of Southern France, so kayaking on this river is a great way to cool off.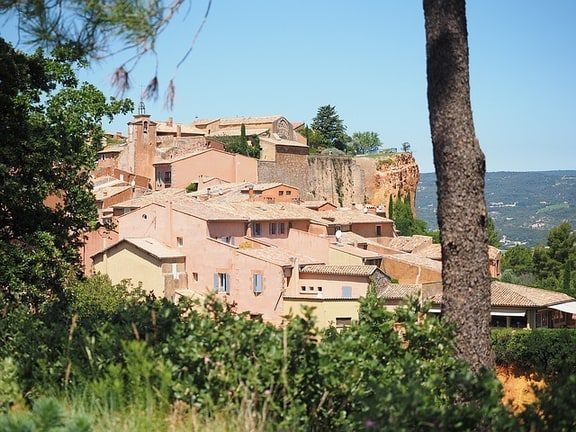 Get Lost in the Picturesque Roussillon
Situated at the foot of Monts de Vaucluse, you will love the beautiful countryside surrounding Roussillon. You will find several spots to see the ochre deposits that turn the hills in amazing shades of reds, browns, and yellows. These deposits are even more beautiful because their stark contrast the tall pine trees surrounding them. You will love seeing the different shades of homes built from the ochre in this community. It is not surprising given the city's alluring beauty that several artists have called Roussillon home, including Jean Cocteau, Jean Carzou, Bernard Buffet, and Pierre Ambrogiani. As you wander through the maze of streets, you will find delightful cafes to stop at and art galleries to browse in.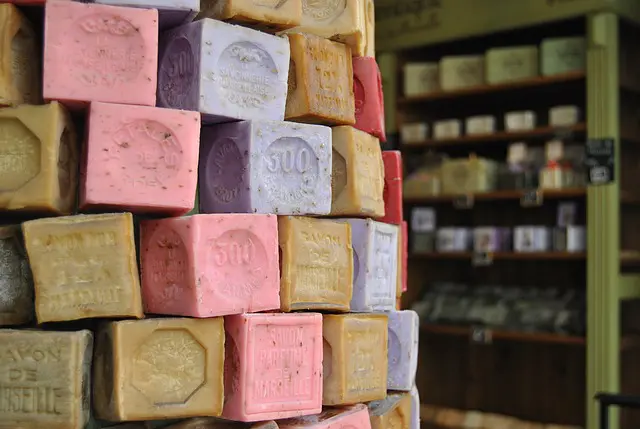 Marseille Soap Factory
Marius Fabre founded the Marius Fabre Factory in 1900, and the fourth generation of the same family operates it today. They always have and continue to pay great attention to the smallest details to ensure that customers get a high-quality product. In 1927, the factory moved to its present location where it continues to make its fabulous soap using time-tried methods. You will also want to visit the Marius Fabre Factory Museum, where you can see some of the original equipment used by Marius Fabre to lovingly prepare the soap in a garden shed.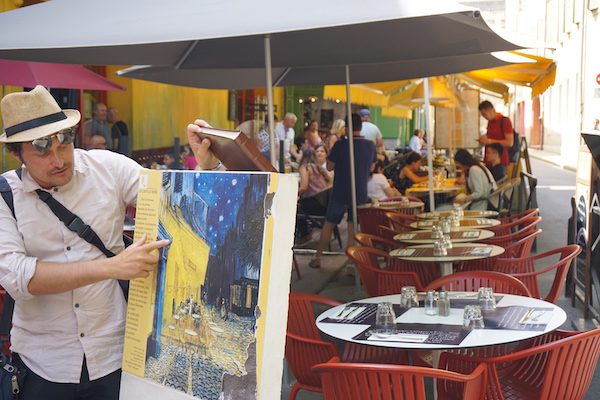 Van Gogh Walking Tour in Arles
From February 1888 to May 1889, Vincent Van Gogh lived in Arles. He had a powerful love-hate relationship with the city based on his mood. In all, Van Gogh created more than 300 works while living in this Southern France community, and you can visit the locations that inspired many of his most famous pieces.
The visit includes :
– Place du Forum which inspired Café in the Evening
– Trinquetaille Bridge where he painted the Staircase of the Trinquetaille Bridge
– Rhone River embankment that inspired Starry Night over the Rhone
– Public park on the Boulevard des Lices that inspired his Public Garden
– Espace Van Gogh that inspired his Hospital Garden
You can also see Place Lamartine where Van Gogh lived along with the Langlois Bridge, commonly called the Van Gogh Bridge and the Roman Arena. You can also see Alyscamps Cemetery, which served as inspiration for his Falling Autumn Leaves paintings and where he worked with Paul Gauguin as the two men wanted to compare their painting styles.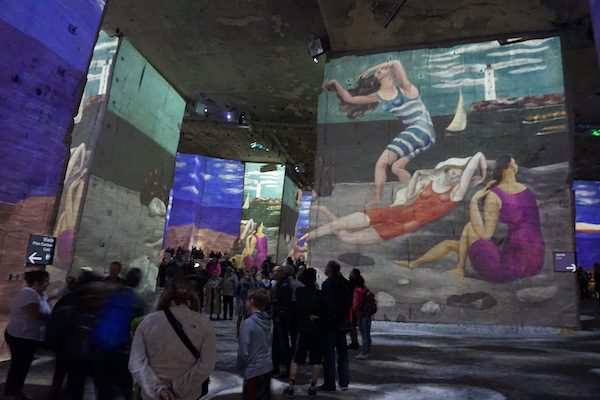 See the Carrieres de Lumiere Art Show
First created by artist Jean Cocteau, this art show takes place underground in a limestone quarry that was left abandoned. Workers use more than 70 projectors to show the art on the walls, ceiling, and floor. A lively musical track explicitly created for the show accompanies the artwork. Regardless of how many times you enjoy the show, it is impossible to catch all the incredible detail that has been put into creating this display. Due to this show's underground natural location, you are encouraged to bring a light jacket along.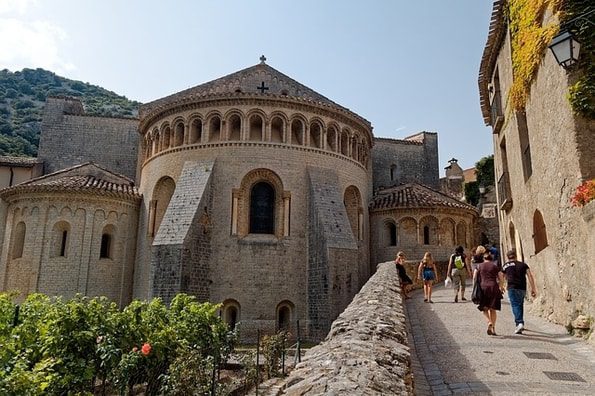 Walk on the Path of the Pilgrims
While you will not have time to complete the whole Way of St. James, the Path of the Pilgrim pays tribute to St. James. He may have been the brother of St. John and the writer of the epistle in the Bible. The Gellon Valley abbey located in Saint-Guilhem-le-Desert was founded in 804, and it is dedicated to Saint Sauveur. In the abbey museum, you can view a beautiful collection of sculptures of the cloister. The museum location served as a dining room for the Benedictine monks.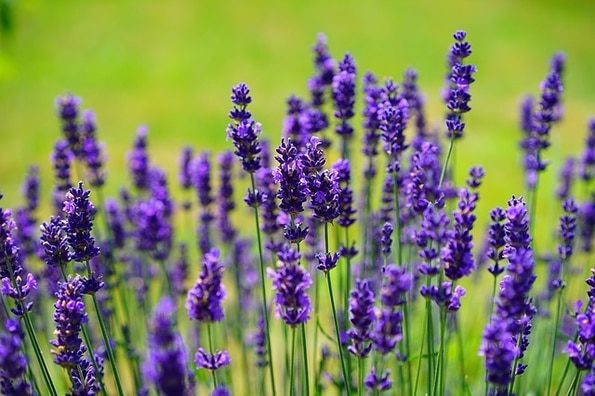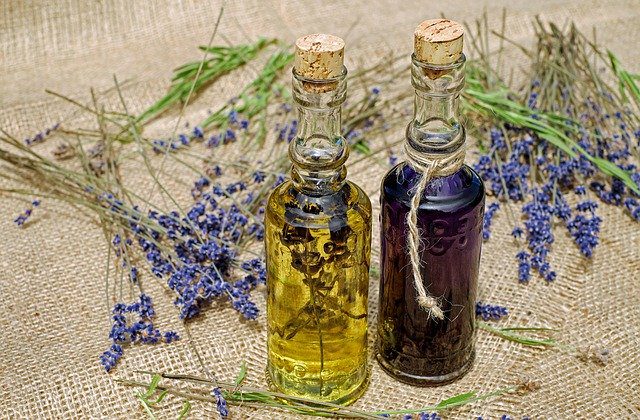 Make Your Own Lavender Essential Oil
Since 1515, farmers in Southern France have raised lavender and sold it in the market in Sault, France. There are many benefits to lavender essential oil, like treating anxiety, helping minor burns heal, helping you get a great night's sleep, and elevating your mood. When you visit Amoma's Plantes Farm in Sault, you can make your essential oil. This farm raises some of the best lavender in the Sault region, and you will get to see how they grow the lavender, make your essential oil, and see the lab where they develop other products using lavender.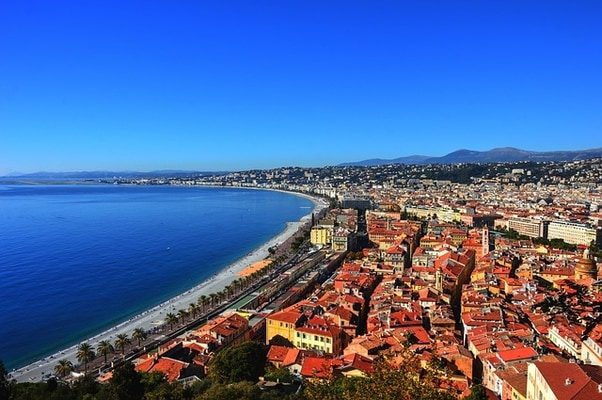 Stroll on La Promenade des Anglais in Nice
Stroll along the Mediterranean Sea on the La Promenade des Angais in Nice, while enjoying uninterrupted views throughout this seven-kilometer beach. One of the best things to do in Southern France is to people watch as you stroll along this promenade. It is indeed a popular gathering spot for artists, bicyclists, skaters, and many others. This well-maintained walkway was developed during the 18th century when many European aristocrats came to Nice to spend time vacationing. They wanted a beautiful place along the water's edge to walk. If you follow La Promenade des Anglais, you can walk from the Nice airport and you end up in Old Town Nice, called Le Vieux Nice. This triangular-shaped area includes rue St François de Paule, which is a great shopping opportunity. You will also get to see the tantalizing architecture of the Opera of Nice that workers completed building in 1885. Pay particular attention to the statues on the front of the building representing tragedy, comedy, music, and dance.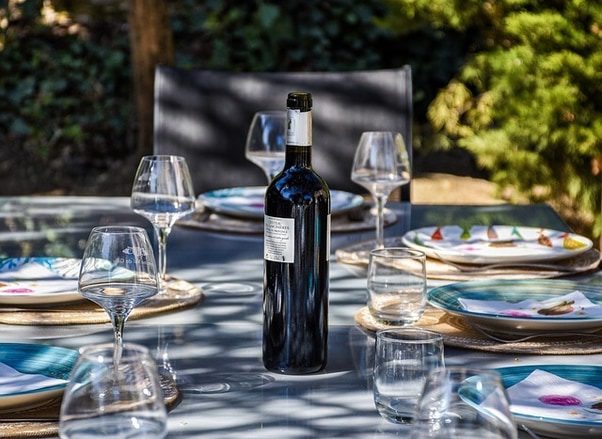 Taste the Delicious Southern French Wine
Long days of sunlight make Southern France one of the most popular growing regions for grapes. You will be delighted when you taste the robust reds and the crisp whites produced in this region. It's also ideal for growing grapes because the winds keep the humidity down and help to keep pests away from the plants. While it used to be Southern France wines in large quantities, which affected their taste, many wineries are now producing high-quality wines that you will enjoy.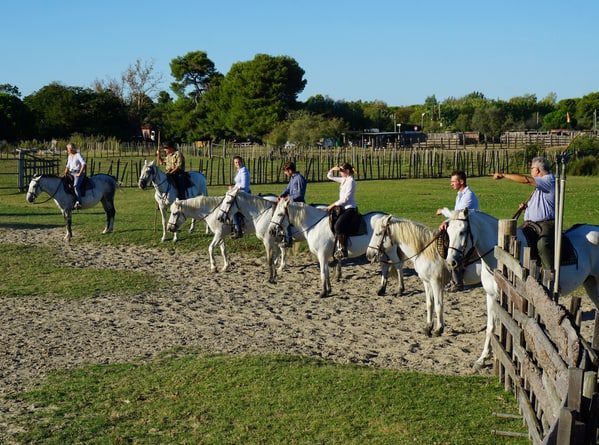 Meet the French Cowboys of Camargue
While we would call them cowboys, in Southern France, they are called gardians. Their job is to train, ride, and protect the oldest horse breed in the world in a region that knows no pastures. It is also their job to help raise stout black bulls, called Camargue bulls, that are used for fighting throughout Europe. In the past, this job was often passed from father to son, but being a gardian is not easy work. Therefore, many have encouraged their sons to look for better opportunities in the city, so you will want to meet the gardians at Manade Jullian Ranch before it is too late.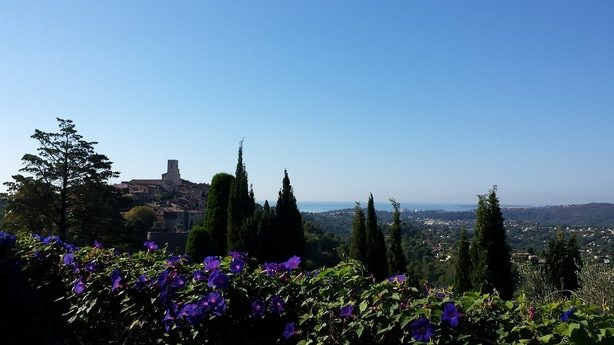 Visit St Paul de Vence: the City of the Artists
Saint-Paul de Vence in the Southern France is an hidden gem and a city full of mystery. Upon the painters legend, the best light in the world would be here, between 10 and 11am. Henri Matisse, Georges Braque, Alexander Calder, Joan Miro, Amedeo Modigliani, and Pablo Picasso are just a few of the artists who have been inspired by amazing place. St. Paul de Vence's people make mostly all art a living on the rocky hillside. As you wander through this city, you will see many art galleries ; people are still drawing creative inspiration in this city today. Many visitors report getting their own creative inspiration here, which makes this one of the best things to do in Southern France.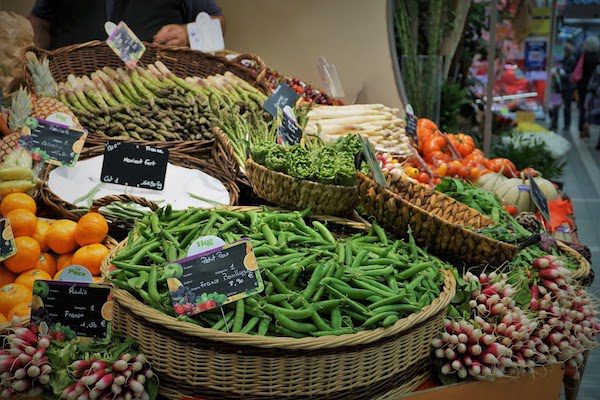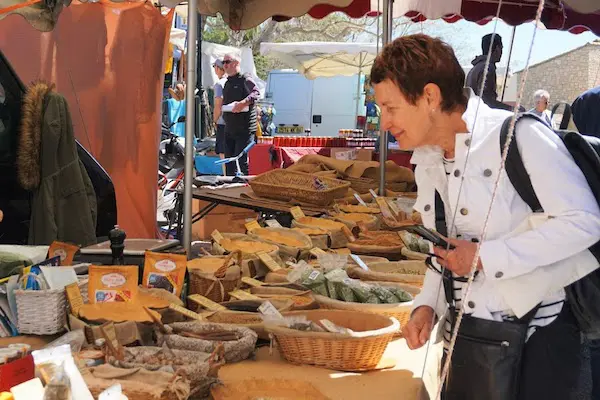 Go to a French Market and Make Your Own Picnic
Organic honey, homemade breads, delicious jams, small-batches cheeses, fresh-pressed olive oil, and tasty cured meats are available at the market, and they make a great picnic. Choosing your food at one of these markets is a delightful thing to do in Southern France. Of course, the reward is getting to indulge in all the wonderful choices that you have picked.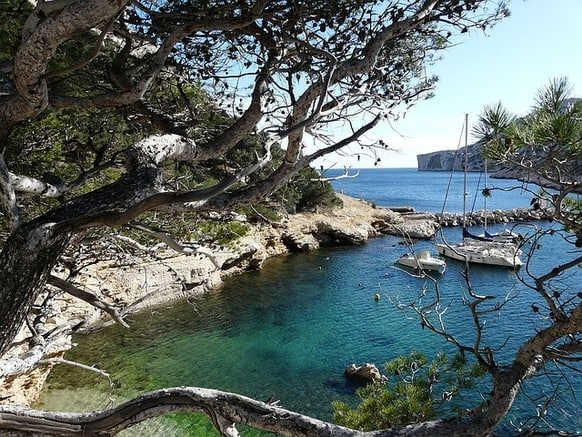 Ride a Boat in the Calanques of Cassis
Very similar in shape to Norwegian fjords, the limestone or granite Calanques of Cassis formations have very sharp edges separated by deep valleys. People often describe as the sea using its emerald-green fingers to reach in and snatch the middle of these rock formations. Seeing them from a boat is one of the most unique things to do in Southern France.
We would love to have you join us on one of your tours where you can experience all these things to do in Southern France and many more. Get in contact with us today so that we can help you plan your adventure.

---