Last update: Mar 21, 2023 @ 5:27 pm
Living the dream in Provence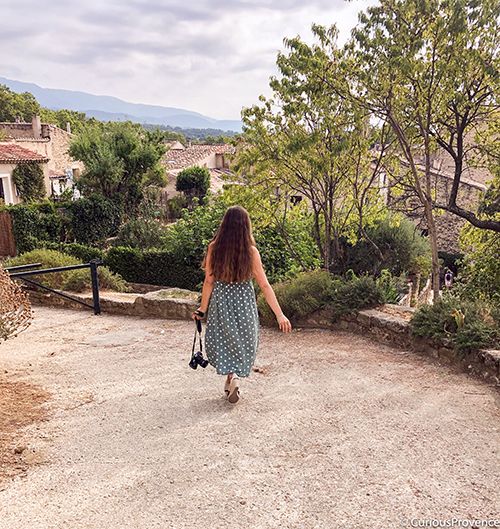 Italy was my first love. At the age of 18 I arrived in Florence, somewhere I knew very little about, and ate an entire pizza to myself. I ordered augergine/eggplant pizza not knowing what it was. But like so many things, I was converted to the Italian way of doing things.
I spent a year in that beautiful Renaissance town wandering the streets learning about art, how to cohabit with people from very different nations, and how to truly love food. I sat on terra cotta rooftops with Italian boys, ate gelato every day and never went anywhere without my sketchbook and ink pots. My fingers were stained black but it didn't matter. When I told Italians I was a studying artist, they'd light up with joy rather than ask how you could possibly make a living. I didn't know what I was going to do. I was surrounded by beauty and living the dream. All I knew is that I had to be in Europe.
Before my last term, I decided that I wanted to learn how to cook. I found a cooking school in the South of France that would start in May. The first of May is labour day in France, where naturally everything is closed. I arrived in the countryside a couple days before the course and found there was no food to be had. This was disconcerting as I was used to gelato and pasta every day. In a small village, surrounded by grapevines, I met Robin. He was the only other person staying at the countryside hostel. He had wine and chocolate.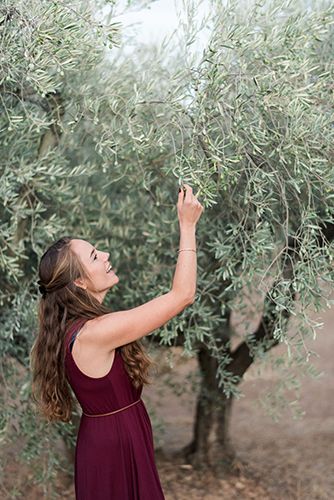 Throughout the next month, I attended wine courses every day. I was hoping to learn how to make spaghetti bolognese, not French stock for an entire month. So I switched to wine school and oh my was it fun! We started wine tasting at 11am every day and went to a different vineyard every afternoon. We learned to pair wine with food by eating gluttonous meals every night. No, I wasn't my slimmest then. Sacrifices had to be made.

On the weekends, my new British man Robin would pick me up and drive me to the Alps, or the ocean, or Bordeaux. It didn't seem to matter which direction we drove, there were interesting places everywhere. During the long car rides we listened to French music as I wrote poetry about the new love beside me. In this new land, everything was poetry. Being in France was just a little like home. After another Italian semester I returned to attend university in Montréal.
Fast forward five years of studying fine art black and white photography and working in a flower store, I was still dating Robin and still missing those terra cotta rooftops. I moved to England and we made the leap together to the south of France, that place where we first met.
For the first two years we had no idea what we were doing. We were guardians, or glorified house-sitters. It was the only thing we could think of in a place where we needed both a roof and a job. We found ourselves in the countryside with no language skills, friends or money. Our experiences were surprising to us. Our vulnerability was acute and our employers took advantage.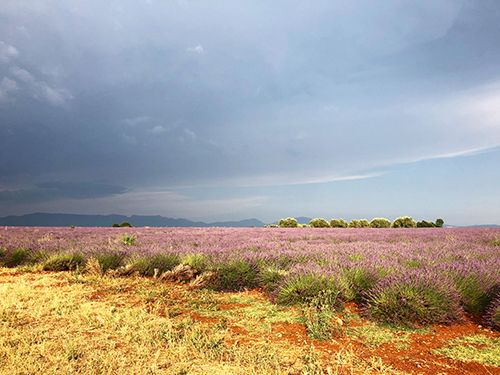 Eventually, after constant searching for six months, we managed to find a tiny ruin that we could afford that was luckily located in a chic town. Our renovation story began. Nine long months of dust and hard work, even including a TV show (Househunters International), we ended up with a beautiful tiny home in Provence.
I was working at the market and noticed while eating breakfast with the market workers that tour guides were taking people around the market. I noticed that many couldn't speak French or didn't know the local specialties. I thought to myself- I can do that! It took me a lot of courage but I'd beg a couple hours off work in the morning from making stuffed tomatoes and would tour people around the market. At the end of the tour, I'd throw my apron back on and get back behind the stall. It was crazy but so much fun.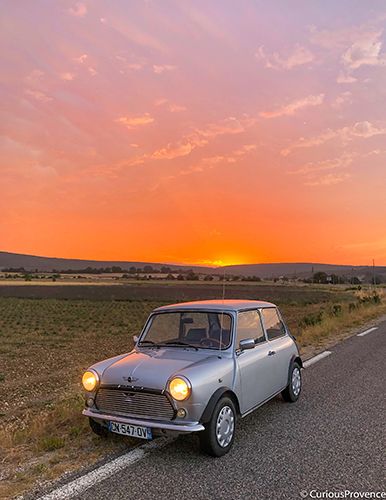 In the evenings, I would meet people in beautiful settings like hilltop towns, lavender fields or olive groves to take their family or couples vacation photos. In the morning, I'd be driving to another market in my noisy vintage Austin Mini. I learned that the French sieste, especially living with no air conditioning, was a necessity.

I still work at the market, though no longer behind a stall making stuffed tomatoes though sometimes I pitch in if it's busy. It took years of self doubt and hard work but I've managed to carve out a niche for myself that somehow accommodates all my many interests. I used to say that I was a Renaissance woman inspired by Florence. Now I'm a Renaissance woman living the dream in Provence.

Ashley and Robin have recently bought a new house to renovate in Provence. Ashley offers market tours and day tours in the area as well as vacation photography in the Alpilles and Luberon regions. She has finally found time to paint again.
You can follow Ashley and Robin's adventures on Instagram @CuriousProvence and learn about their recent project and her tours on her website: www.CuriousProvence.com Her photography website is: www.photographerinprovence.com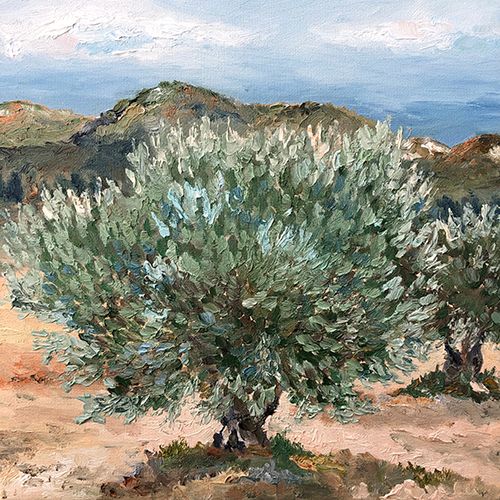 ---