Last update: Feb 20, 2023 @ 3:51 pm


10 Things You Must Do in Provence Besides Visiting Lavender Fields
When you think of Provence, you think about the endless purple lavender fields. But Provence is much more than lavender fields! From the famous Renaissance structures alongside the cobblestone streets to those quaint villages overlooking hillside olive groves, Provence has everything unique and special that you are looking for in an unmatchable experience of southern France. Visitors have plenty of options to explore that includes mouthwatering country cuisine, breathtaking panoramas, medieval mansions and even small town tranquility that most Provencal villages offer. While there are many things to do in Provence, here are our top 10 recommended must do in Provence other than the lavender fields.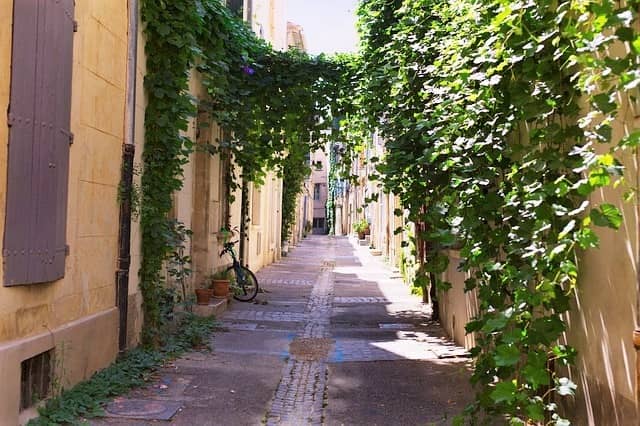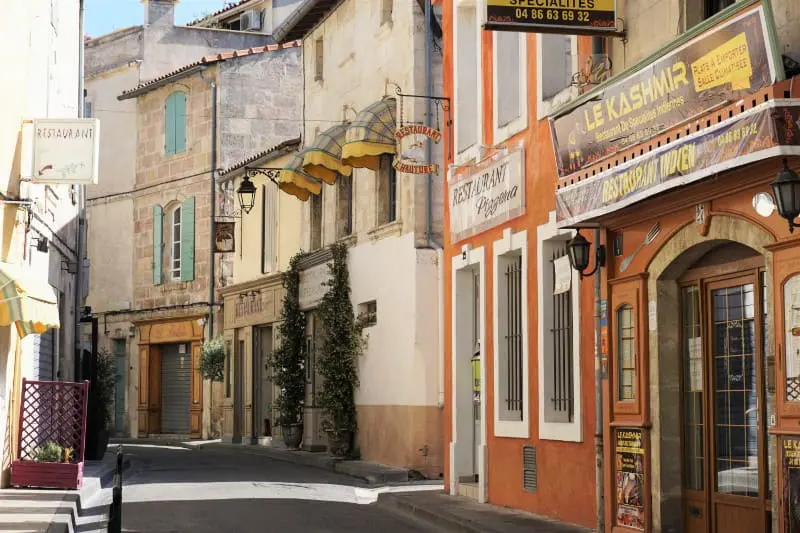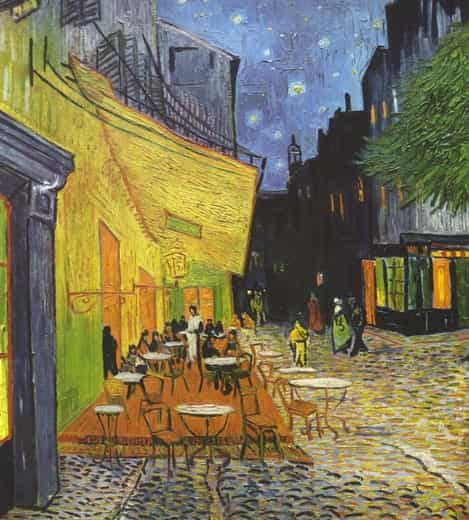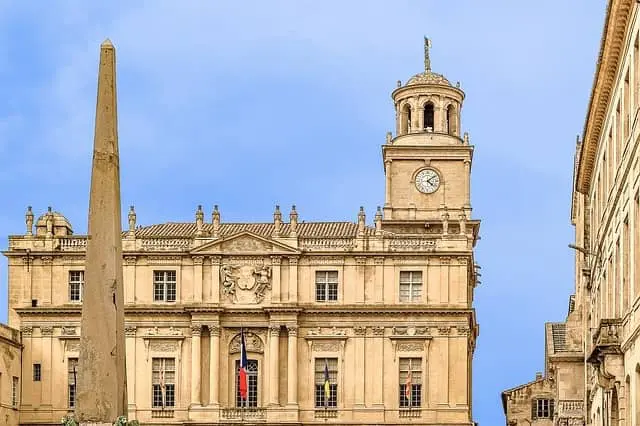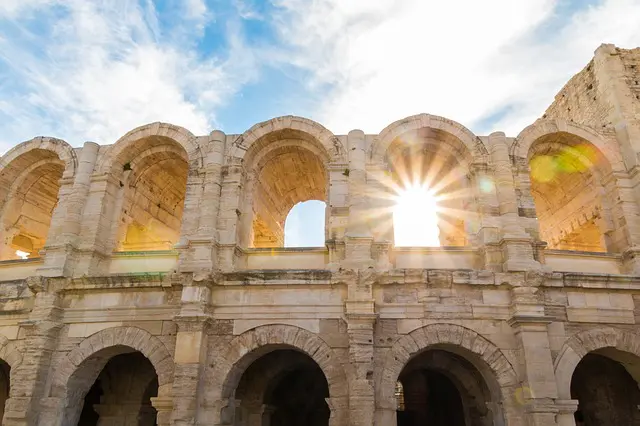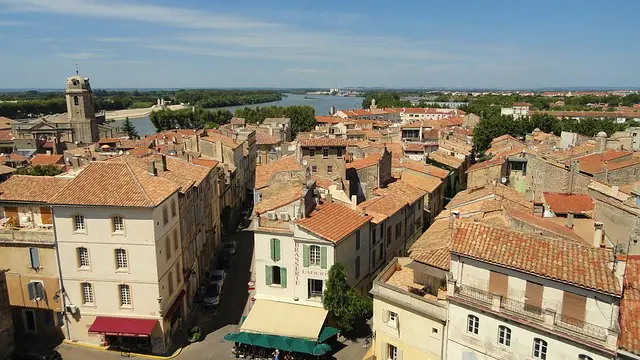 Arles
For all Van Gogh lovers, the Van Gogh walking tour in Arles is a must do in Provence. You can pick up an itinerary at the visitor center and enjoy this walking tour at your own pace while exploring the gorgeous city of Arles where Van Gogh created around 300 works of art or do the tour with a guide. You will be able to walk in the footsteps of the artist and see the locations of some of his most famous paintings such as Café in the Evening or Starry Night over the Rhone. The Roman amphitheater, the fortress, the Romanesque Saint Trophime Church and the onsite Roman thermal baths are worth exploring too. Before leaving the city, make sure to stop by the Pont Langlois, a wooden drawbridge painted multiple times by the artist.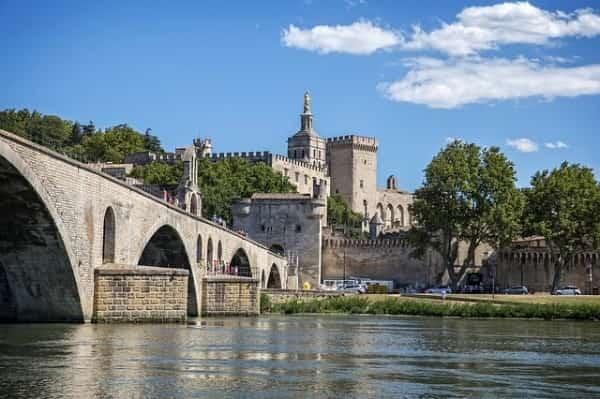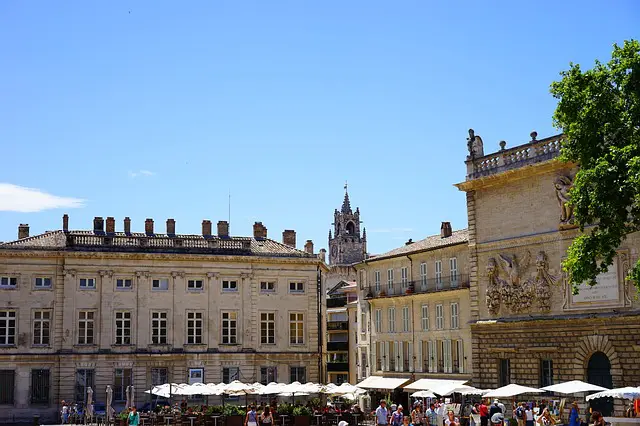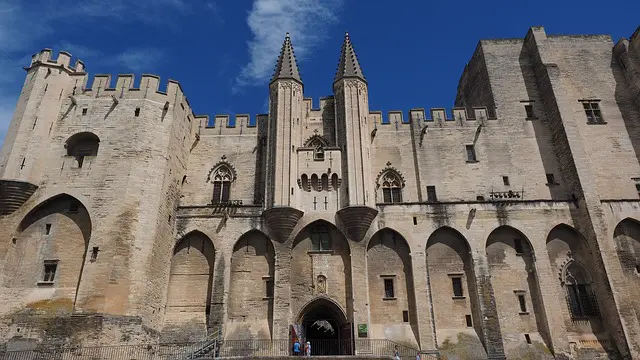 Pope's Palace in Avignon
Palais des Papes or the Papal Palace is the major highlight among all tourist attractions in Avignon, Provence. Start your Avignon tour at the city walls and step into Provence's most unique and impressive historic center. The Papal Palace is one of the best preserved buildings in this city, which was once home to several popes during the 14th century. After exploring the extraordinary palace, check the next-door cathedral and walk to the Doms Rock to witness the magnificent views of the one-fifth-of-a-bridge known as Le Pont d'Avignon famous because of the French children's song "Sur le pont d'Avignon"
The Pont du Gard
This UNESCO World Heritage Site is not only culturally significant, but it is also a unique and beautifully preserved site in southern France. The outstanding bridge of Pont du Gard is 49 meters long. The purpose of building this structure was to direct water from the natural springs to the Roman city of Nimes 20 kilometers away. This amazing engineering marvel is best explored in the summer months when you can also go kayaking or swimming in the river that flows underneath it, so don't forget your bathing suit! You can also stop by the onsite museum that features artifacts about the Roman canals and local life.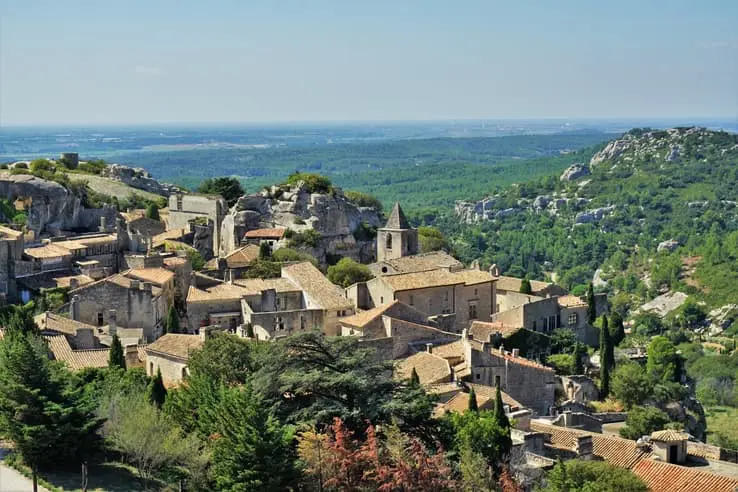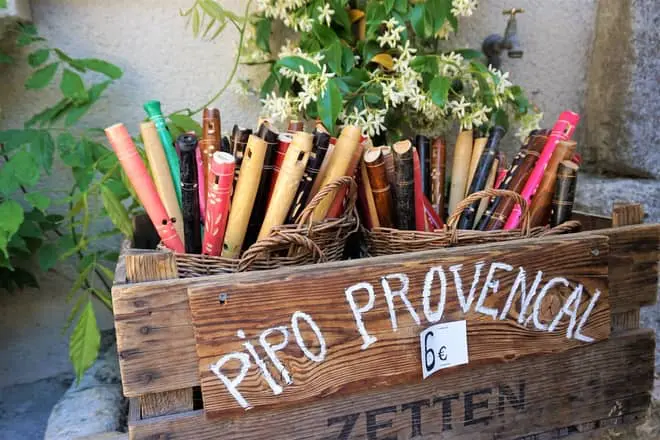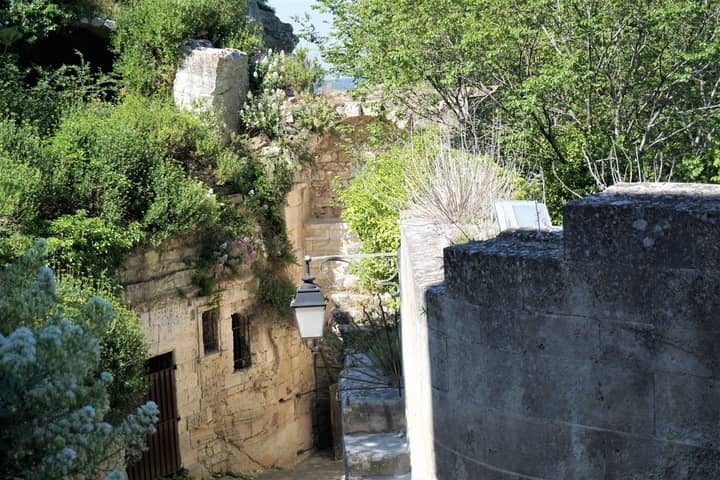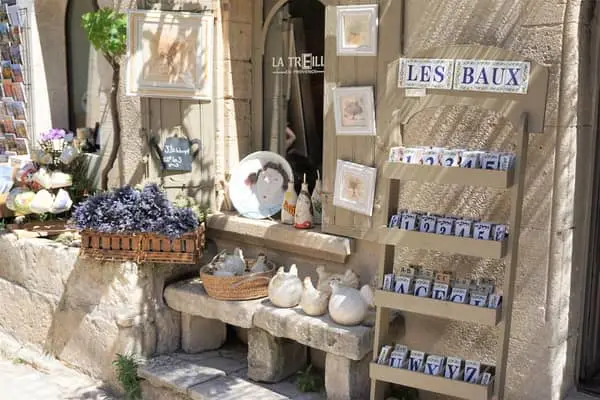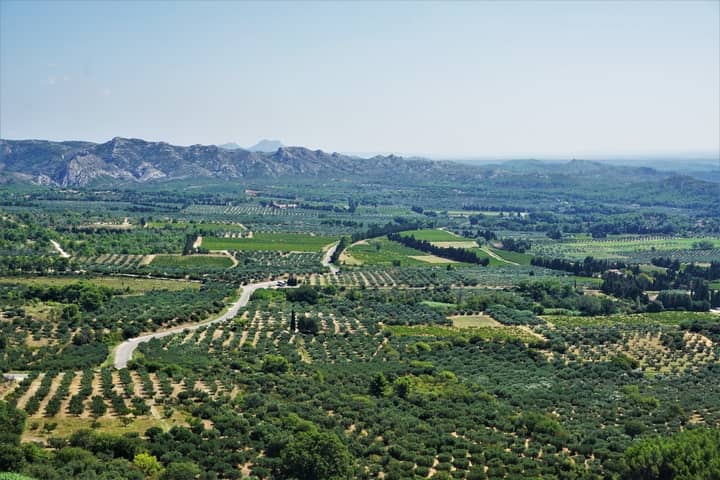 Les Baux de Provence
This charming village in France is the jewel of Provence. This renowned heritage town, best known for its Medieval structures and breathtaking vantage points overlooking the hillside, has a variety of magnificent settings ideal for walking tours. While in Baux, visitors can tour the old village, explore the Chateau-Fortress area, and leisurely stroll through the cobblestone streets in their to-do list. Settle back and relax on a street-side cafe or at those alfresco dining settings.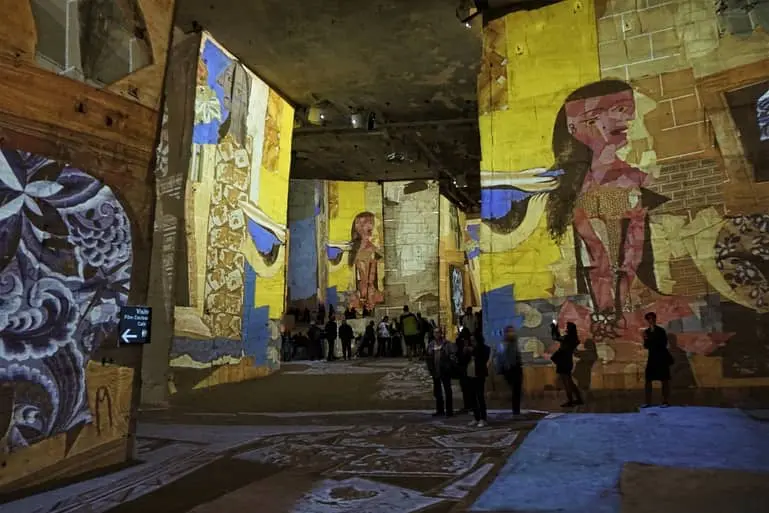 Les Carrières de Lumières
While you are at Les Baux-de-Provence you must also visit Les Carrières de Lumières. It is a must see in Provence. It is an art venue set in an old rock quarry cave that displays spectacular art shows with music and images of famous paintings displayed on the large flat rock walls and pillars. Each year the organization prepares a new exhibition. The 2018 exhibition featured the works of Picasso, the prolific artist that spent most of his adult life in France. The exhibits are one of a kind experiences that all people can appreciate and we highly recommend you stop by if you can. Remember to bring a light jacket or sweater as it is cold in the cave.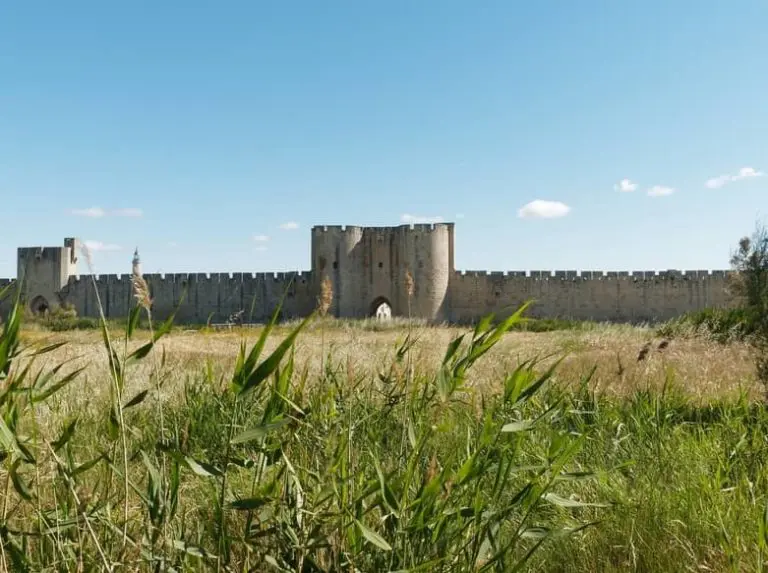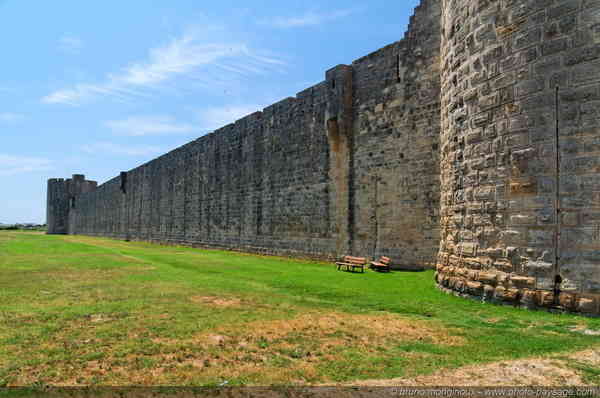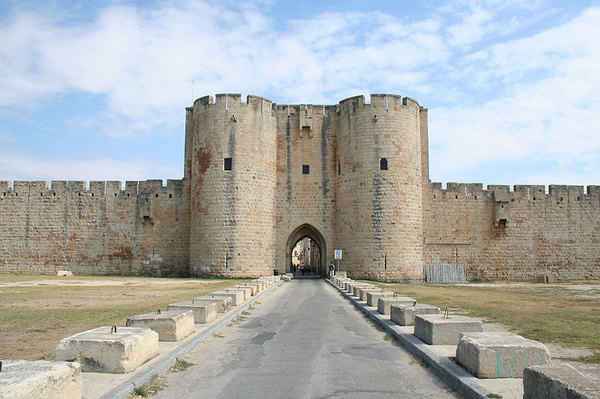 Aigues-Mortes
Aigues Mortes is an old fortified city dating back to the 13th century that boasts some renowned medieval structures amid a gorgeous nature setting with marshlands. History depicts that Aigues-Mortes was once a small town popular among salt gatherers and fishermen. It later grew by order of King Saint Louis IX to become a major port city surrounded by towering walls and was the main base for the 7th and 8th crusades toward Jersualem. The unique quadrilateral city walls with six unique towers and plenty of religious structures are some of the major historic highlights of this city. Our tip is to get there before the ticket office closes (4:30pm in winter, 6:00pm in summer) to walk along the walls and visit the tower. Also take some photos outside the walls on the southern part of the city and wander the streets inside the wall to peruse all the souvenir shops. You can also tour the salt marshes nearby with several options available.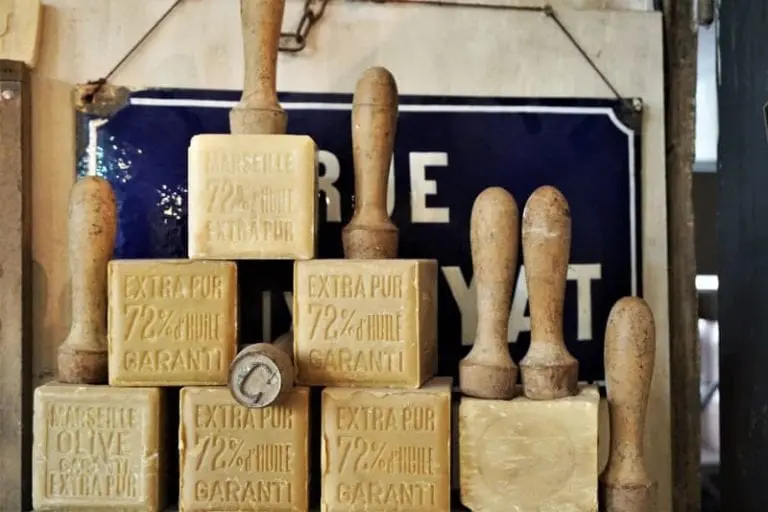 Marseille Soap Factory
While this is not a typical Provencal tourist activity, you will certainly love visiting one of the only 5 historic soap factories left in Provence. You will find three factories in Marseille and two in Salon-de-Provence. Learn about the authentic traditional process of this organic product, its history and why it was made in Provence. Stop by the Marius Fabre factory where in the boutique you will find the perfect and wonderfully scented souvenirs to bring back home.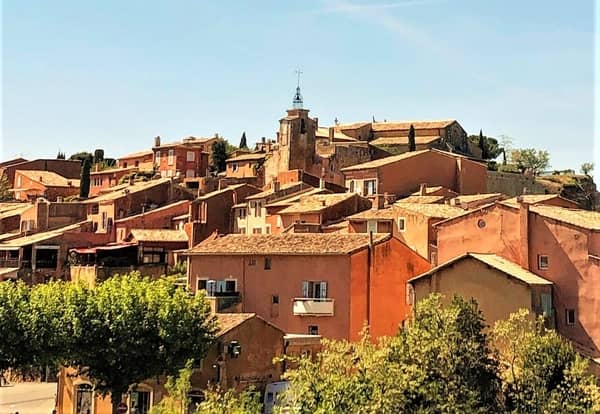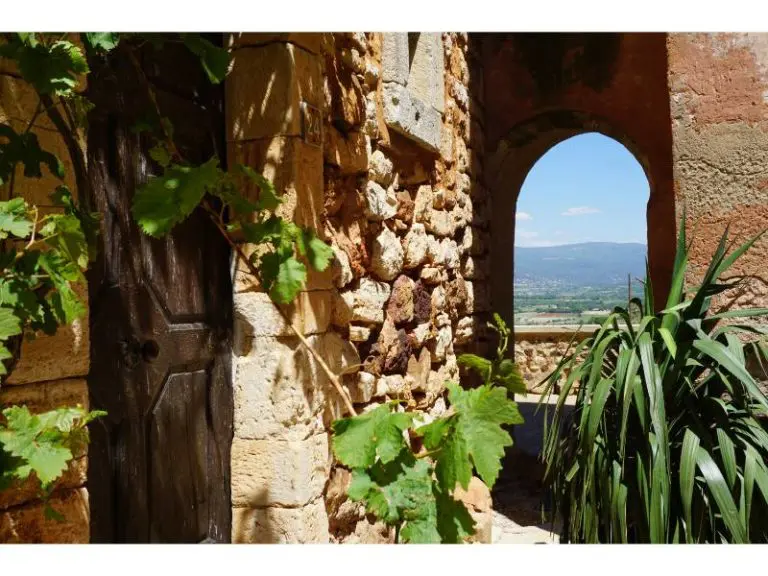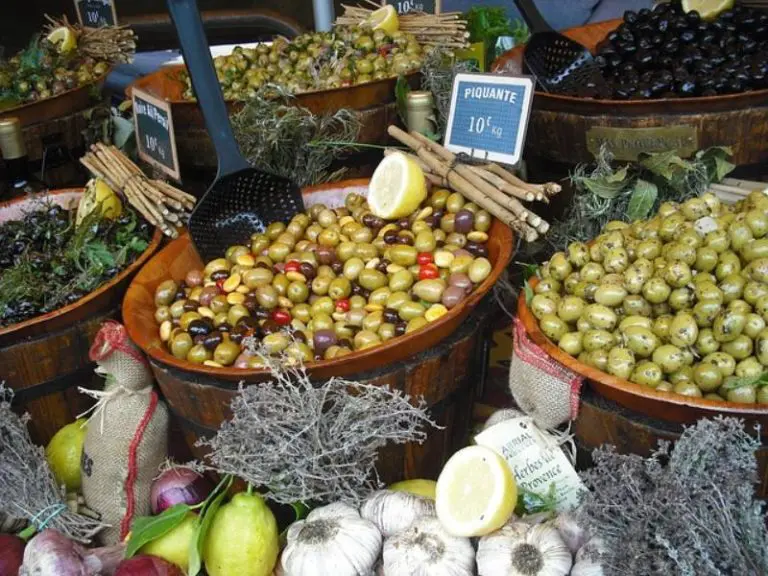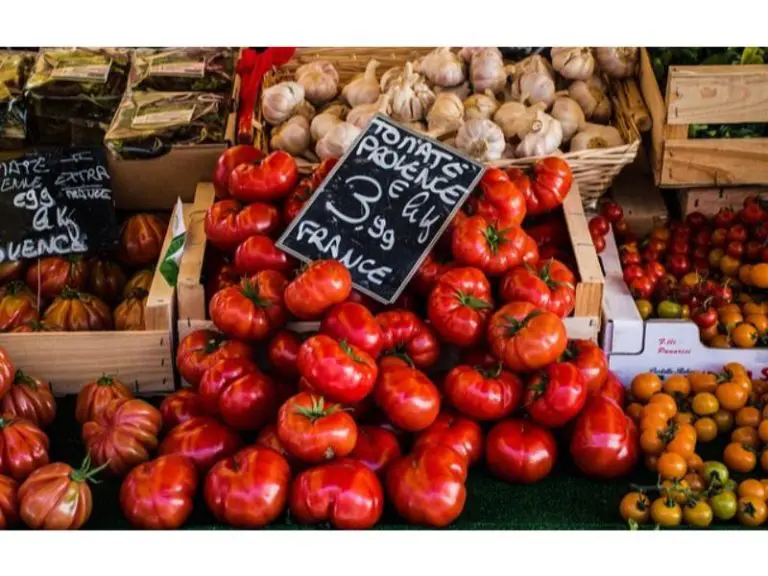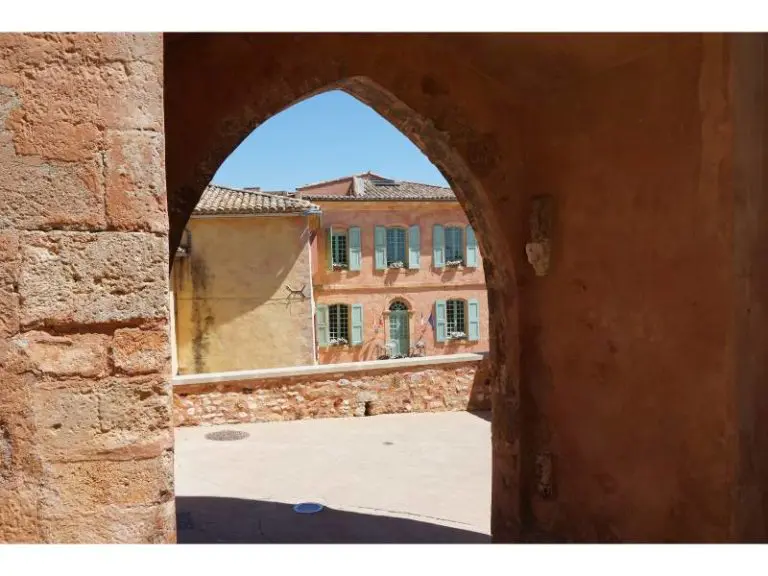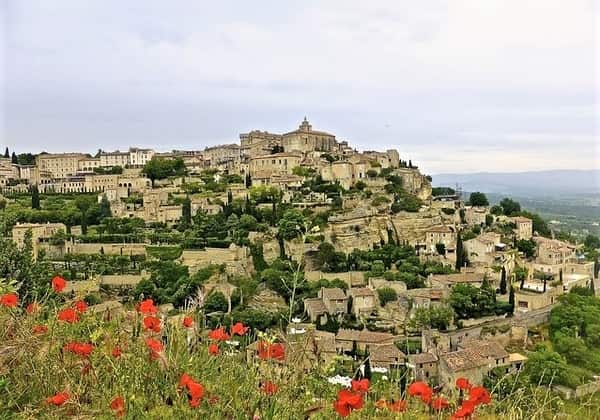 Gordes & Roussillon
A scenic tour of two of the most beautiful villages of France, Gordes and Roussillon, is recommended while exploring Provence. Gordes, with its unique small town charm and sleepy hillside village setting, boasts a unique atmosphere for those looking for a laidback peaceful visit. The unpretentious and idyllic village often popular among family vacationers and honeymooners has also a plenty of sightseeing opportunities for history lovers too. Explore the Roman foundation, Abbay of Sénanque and other renaissance settings while in Gordes. Roussillon, on the other hand, is a secret gem for outdoor enthusiasts. Along with the reddish ochre colored buildings, the gorgeous canyon rocks, picturesque hillside and trails are some of the major highlights of Roussillon.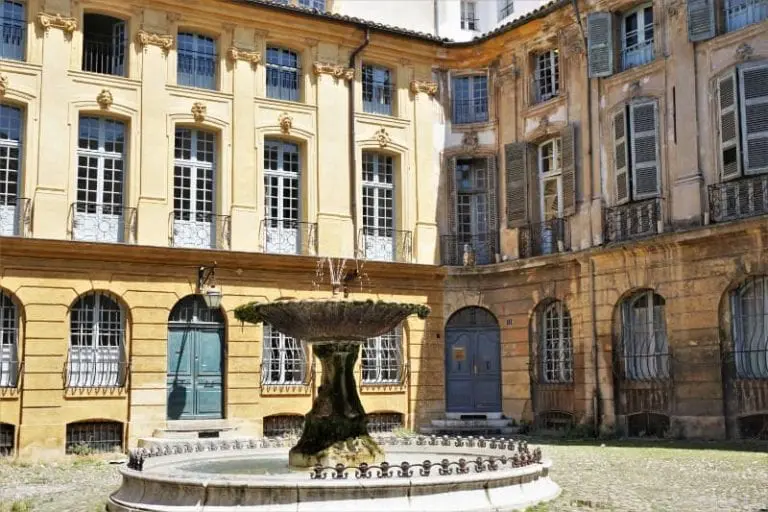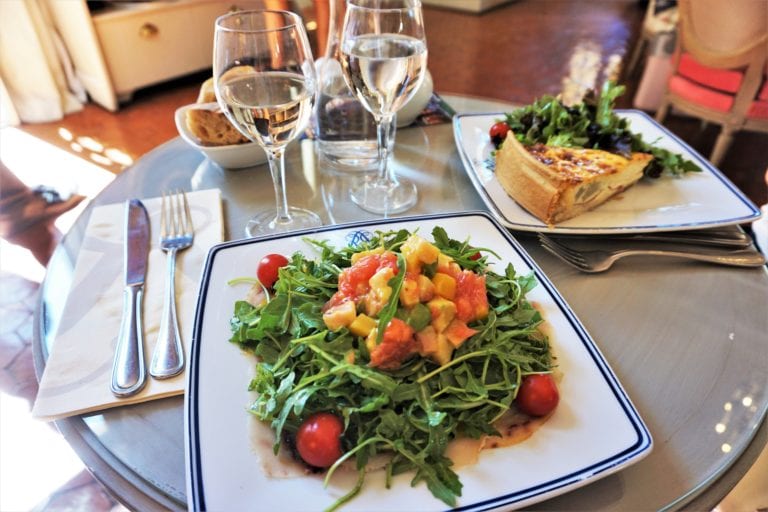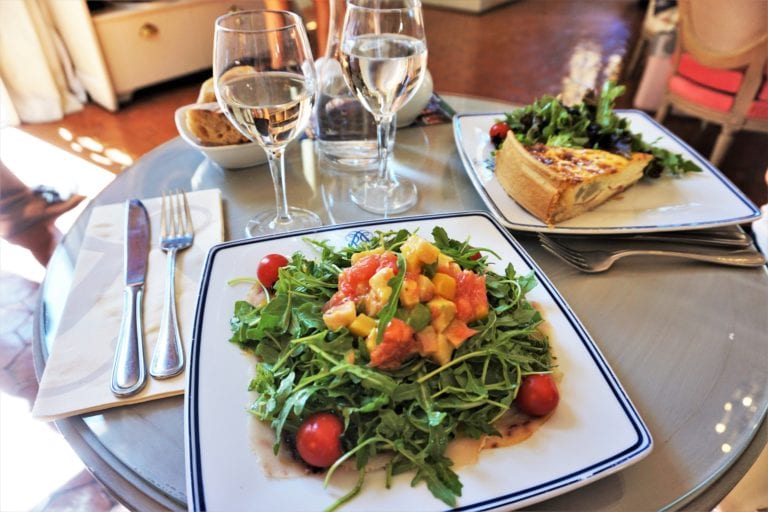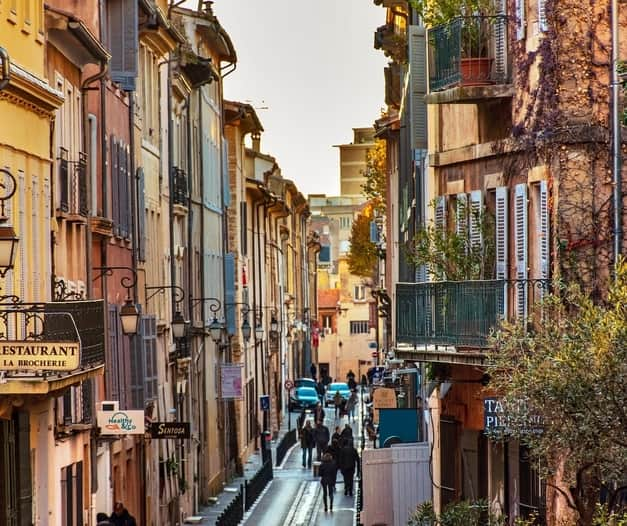 Aix-en-Provence
Aix-en-Provence was once the capital of the Provence region and still is a bustling city with lots of history. After a walk through Aix's market, one of the biggest Provencal markets of the region, enjoy a refined lunch at the Caumont Art Center where you will be able to enjoy the current exhibit and watch a very well made short movie about the life of Cezanne. Afterwards continue your visit with a walking tour of the historical "city of a thousand fountains". Finally finish your day with a stop at Cezanne's workshop where you will be able to see some of his belongings and learn more about his life. See beautiful pictures of Aix-en-Provence taken by the Viennese Girl.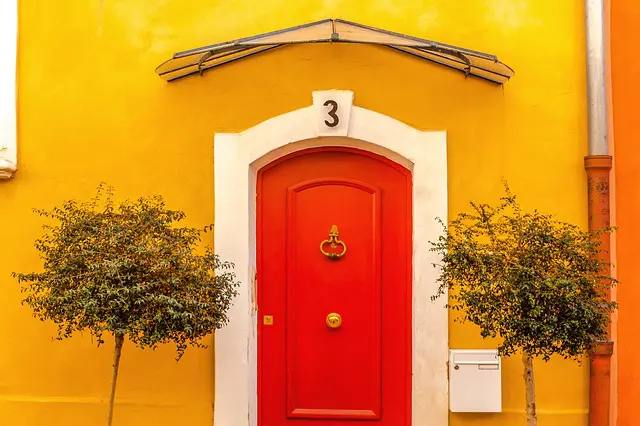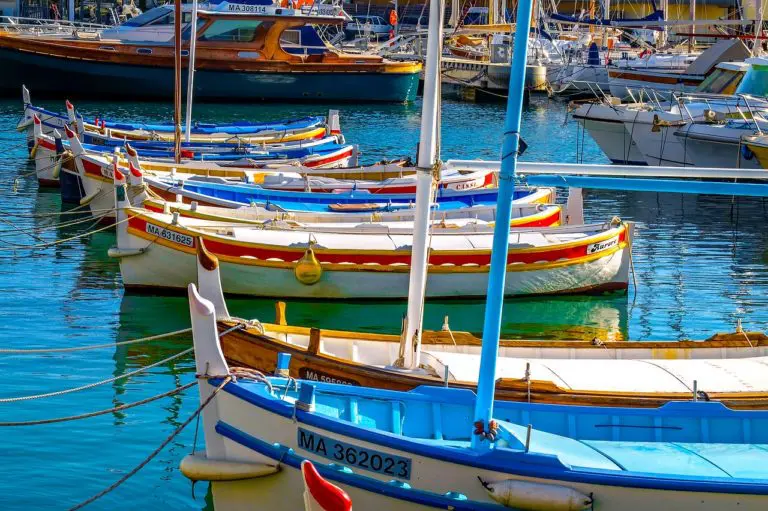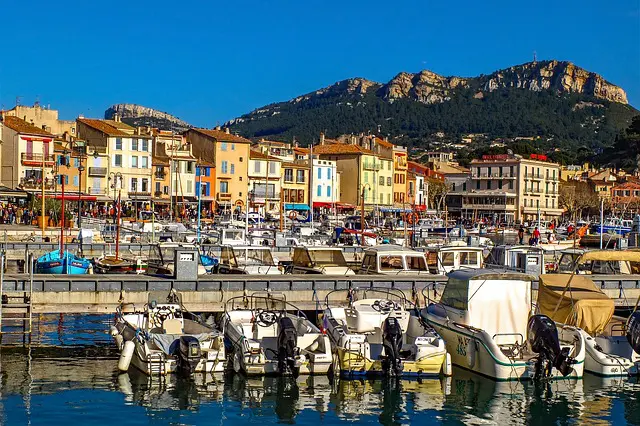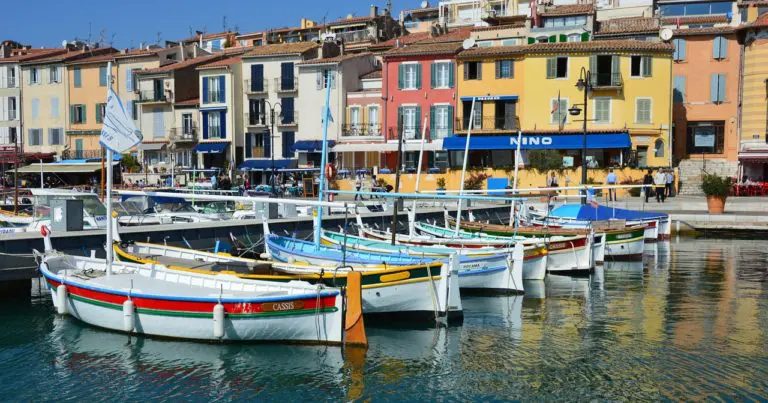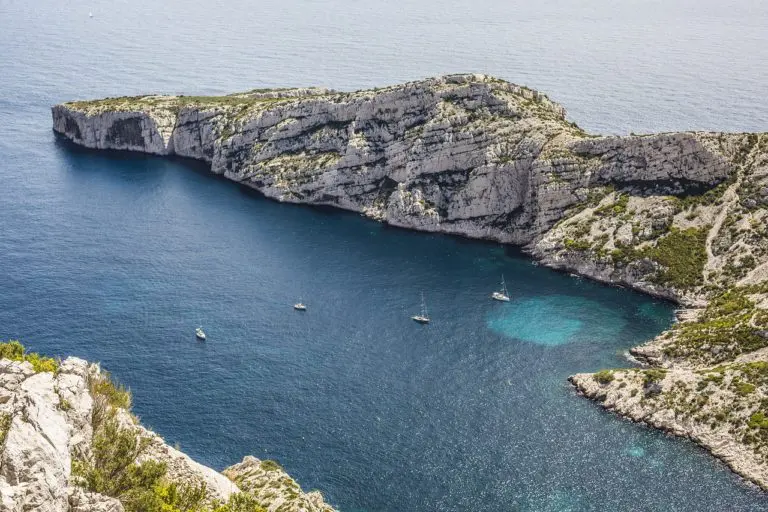 Cassis
The city of Cassis is tucked away in an inlet of a beautiful section of rocky Mediterranean coast. This old port city is very picturesque and wonderful for a stroll and a drink or meal by the water. It has a dramatic seaside setting, idyllic atmosphere and a scenic coastline flanked by huge limestone cliffs. The area around Cassis is full of breathtaking gorges called "Calanques". Taking a scenic boat ride from the port of Cassis is the best way to explore the series of rocky cliffs and bays that hide beautiful swimming spots. Enjoy a coastal trail in Cassis or indulge in some activities like scuba diving, rock climbing or kayaking.