10 Things You Must Do in Normandy
There is much more to France than just the Eiffel Tower and Normandy is the perfect example of this. With enough sights and activities to keep even the pickiest tourist happy for weeks, how do you choose what to see? Whether you're a historian or a foodie, this list of 10 things you must do in Normandy is sure to have something that appeals to every traveler.
1. See Mont St Michel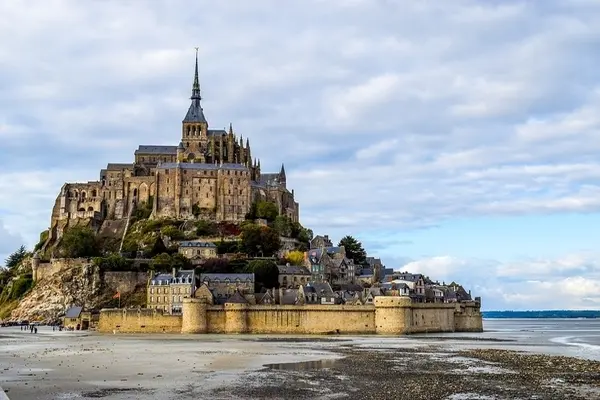 Mont Saint Michel is easily my favorite place in France and possibly the most inspiring place I have ever visited. An island when the tides come in, Mont Saint Michel was originally built in 709 AD after Saint Michael the Archangel appeared to a Bishop and commanded a church to be built. It was added to continuously from the 11th to the 15th centuries and has everything you could wish for in an abbey or a castle. The entire "island" is completely covered by small shops, cobbled streets, and breathtaking views, all winding up to the impressive Gothic monastery at its heart. The soaring spires and beautiful stonework make you feel as if you've stepped back to medieval times.
2. Walk through Monet's Garden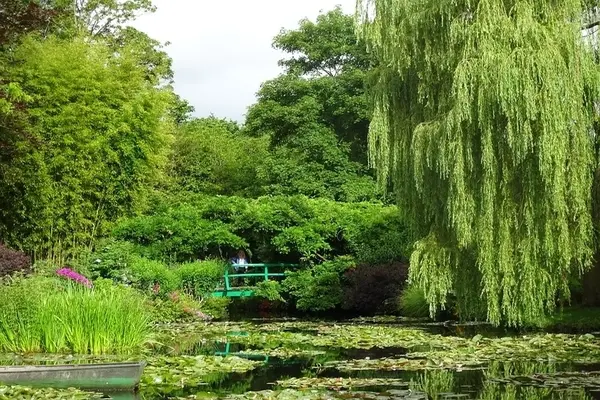 Claude Monet is one of the world most influential painters. Known for championing impressionism, he is perhaps most well known for his massive and mesmerizing paintings of waterlilies. Luckily for us, the very water lilies he painted can be seen in person at Monet's garden at Giverny. Attached to his home, which is now a museum, the gardens themselves are calm and beautiful and the destination is sure to inspire.
3. Visit the Cathedral of Rouen


The Rouen Cathedral is one of the best things to do in Normandy for anyone who loves Gothic architecture, or architecture in general. Built in the late 12th through early 16th centuries, the cathedral boasts the tallest church tower in France and some truly stunning stained glass. The intricate stonework and soaring ceilings are sure to inspire a sense of awe and send you home with some great pictures.
4. See the Bayeux Tapestry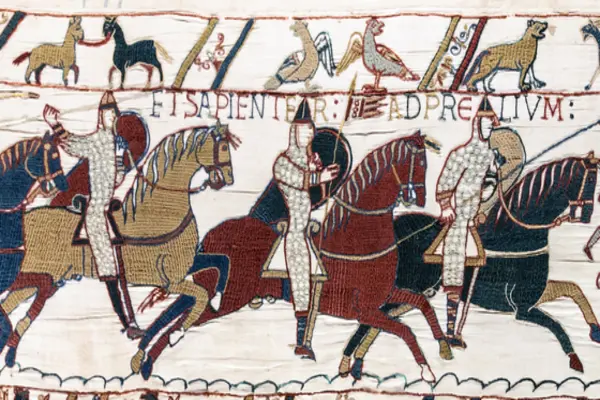 Have you ever watched a tv show or movie set in the middle ages and seen a huge tapestry hanging in the background? This is like that except about 10 times cooler and about 30 times longer. It's 230 feet (70 M) long and is over 940 years old. There are 50 scenes hand embroidered on it and it is widely renowned as both an impressive piece of art and an important piece of history.
5. Remember the lost at the American Cemetery of D-Day Beach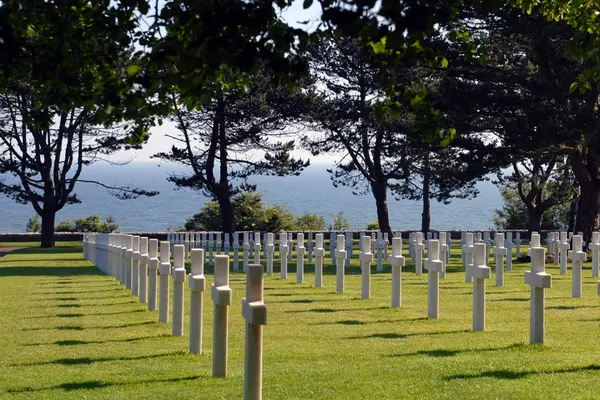 The American storming of the beaches on D-Day toward the end of WWII played a major roll in the outcome of the war. Over 9,000 service men and women, many of whom who died in the D-Day landings, are buried in the cemetery. An additional 1,557 names of missing service members are carved into a memorial. The cemetery is both beautiful and harrowing with row after row of white crosses showing the cost of war. Taking time to visit the cemetery is a profound way to honor those who died defending the cause of freedom.
6. Go to a Calvados tasting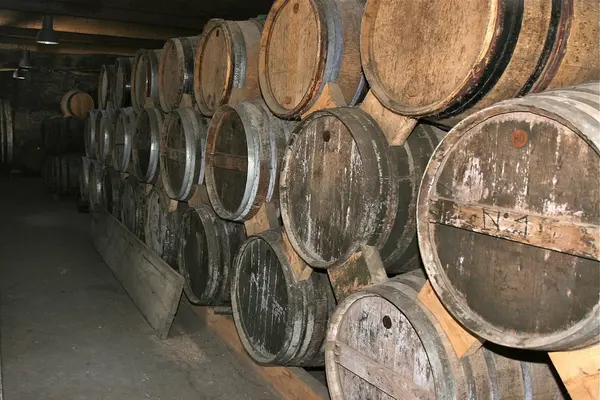 While most of France is known for their wine, they also have a special fondness for Calvados. An apple brandy with a hint of pear, Calvados distillation dates back to the 1500's and is a cultural staple of Normandy. Arranging a tour with a family distillery will ensure you taste not only the fruity flavor of Calvados but also its rich history.
7. Walk along the beach in Deauville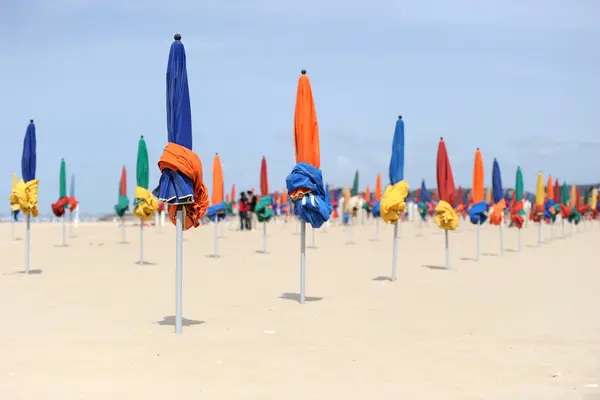 If you're looking for a day in the sun or a romantic evening Deauville beach is sure to impress. With its colorful umbrellas and sparkling casino, the beach hosts everything from horse races to film festivals. Take a stroll along the iconic boardwalk or just sit and watch the waves. Either way, Deauville will make you feel like a million bucks.
8. Visit the Beaux Arts museum of Rouen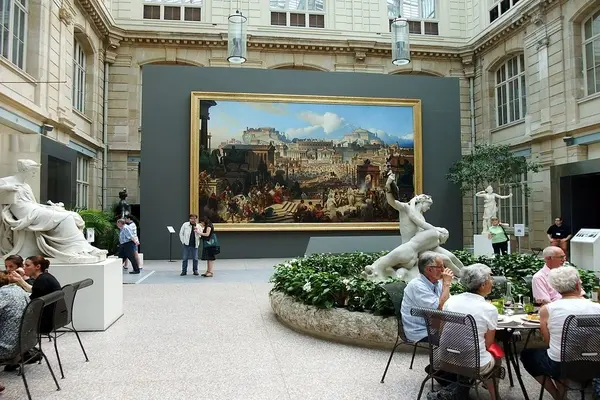 Housing an impressive renaissance collection and a beautiful sculpture garden, the Beaux Arts museum holds some truly stunning pieces. Boasting works from every school of art from the 15th to the 21st century, the collection is stunning and frequently loaned out to other museums. The vast range of styles means that whether your taste is medieval or modern, something will speak to you. Whether you're looking to spend an afternoon or a whole day, the Beaux Arts museum will satisfy your inner artist.
9. Go to a Cheese factory to taste some Camembert


Anyone who loves cheese has surely heard of Camembert, and then immediately began craving its creamy smooth texture and unique taste. Visit the birthplace of this amazing cheese and, if you really want to try it at it's best, you owe it to yourself to go to a cheese tasting. Still not convinced? If you do a cheese tasting you'll get to try not only Camembert but also a ton of other French cheese while in France.
10. Wander around the Honfleur Port and Downtown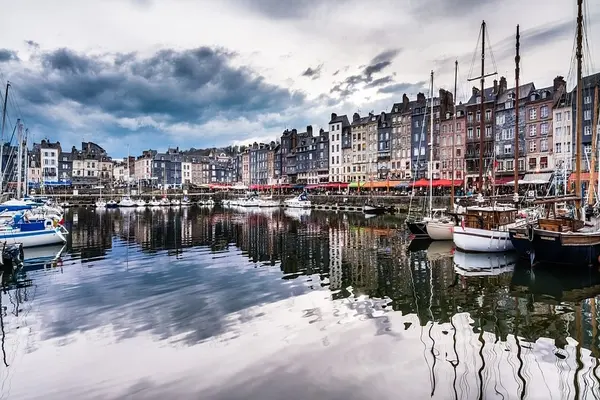 Honfleur is a historic city with a breathtaking port. The facades of the homes stacked along the harbor have been the inspiration for many famous painters including Monet. In fact, the play of light and color on the water is so beautiful the Honfleur School helped launch the Impressionist movement. The city itself has several museums and a beautiful historic feel. Completing your trip to Honfleur with a diner in a local cafe is the perfect conclusion to a relaxing day.
If you liked our list of "10 Things You Must Do in Normandy" share with us in the comment section more ideas! We would love to hear it
---