9 Day South of France Tour
Special Lavender: Provence & Occitanie Like a Local
Explore the best of the South of France during our 9 day tour along with Julia and Stephane, expert locals of the region! With stops including quaint French villages, medieval castles, wineries and the beautiful region of Provence with a special visit to the Lavender fields of Sault and the village Roussillon in Luberon. This is a complete and diversified trip that you will never forget! This tour only runs in July when the lavender is in bloom in Provence. Not interested in traveling in July? You can join our other 9 day South of France tours available in April, May, June & September.  > See regular 9 day tour here.
Testimonials
Carol R. (July 2023 - Google Review)
This was a fabulous tour of Provence France. I checked off my bucket list, seeing and running through the beautiful lavender fields! Stephane and Isabelle were wonderful guides. They provided exceptional customer service for 9 days! The itinerary was just what I wanted, and the small group size allowed us to all become fast friends. I searched the internet for lavender tours in France and am so thankful that I chose Trip USA France! Thanks, Julia!!
D Alter (July 2023 - Google Review)
From Day 1, our guides, Stephane and Isabelle, took great care to assure that everyone in the group was comfortable, eating well, and having an amazing time. The trip was seamless and extremely well-organized. We stayed at very nice hotels. [...] The selection of activities, locations, and local guides could not have been any better. In addition to feeling like Stephane and Isabelle were family by the end of the tour, we thoroughly enjoyed the company of the other 11 travelers in our group. This entire tour exceeded our expectations in every capacity. If you are thinking of taking a tour of Provence, this is the travel company to go with!!!!
Grace S. (July 2023 - Google Review)

Best travel decision you'll ever make! I took my first solo travel trip with Julia, the owner, and had the most incredible experience EVER! She has perfectly tailored itineraries that take you off the beaten path in the best way. On the South of France tour that I took, I found my new favorite place I've ever visited. Could not rave more about this company


This tour only runs during the lavender season in July
Tour 1: Wednesday June 26th to Friday July 5th, 2024 > (12 SPOTS LEFT)
Tour 2: Wednesday July 10th to Friday July 19th, 2024 > (8 SPOT LEFT)

Want to travel another time of the year?
Join our regular 9 day South of France tour
Includes Nimes and its Roman monuments + the Roquefort cheese cave + Templar's village La Couvertoirade
instead of the Sault's lavender fields and Roussillon.
This tour runs in April, May, June & September.
Sites & Activites Included
Not only the most famous sites but also many hidden gems that others are missing out on!

Roussillon (2 nights)

Roussillon is a unique village that glows with every shade of the Ochre palette lies on a hill between the Monts de Vaucluse and the Luberon valley under a blue sky. It is one of the most beautiful villages of France anda must see in Provence. During your two
» Read More
free evenings you can wander the narrow streets, plazas, and stairways and be rewarded with the unique colors and beauty created over centuries by artisan builders with natural materials and pigments. The village also offers many restaurant options perfect to find a quick snack or a gourmet meal after a day of exploring the region. 
» Close

Lavender Fields - Sault Region

Here the scenery is filled with flowing fields of lavender and wheat, rolling hills and the great Mont Ventoux in the distance, blue skies, and fresh air scented with wild herbs, lavender, and pine. You will be able to take all the pictures that you wish as we
» Read More
will stop at two or three different lavender fields, each with different backgrounds before heading to a local distillery to distill our own lavender essential oil to take home! 
» Close

Lavender Field Senanque Abbey
Picture-perfect Provence unfolds at the Senanque lavender fields, where vibrant colors and a delightful fragrance create a captivating spectacle. The ancient Cistercian abbey stands serenely amidst the beautiful purple lavender of Provence, offering a tranquil
» Read More
backdrop to the scene. While bypassing the abbey's interior, our focus remains on capturing this iconic landscape, promising a visually enchanting experience.

» Close

St Guilhem le Desert

A favorite on our tour, every time! Frozen in time, this medieval village, rich with history and legends, is tucked away in a lush valley. As a stop on the Santiago de Compostela road, this enchanting hidden gem takes us back in time with its cobblestone
» Read More
streets, blooming flower-filled windows, and the soothing sound of the clear spring that flows through. You will get to learn all about the fascinating history, visit the UNESCO-listed Abbey of Gellone and find the perfect South France souvenir at one of the local artisan boutiques.
» Close

 Lavender Farm and Distillery in Sault

Be ready for a fun and memorable experience as we go into the lavender fields of this family farm to harvest our own lavender the traditional way to then take to the distillery to make our own essential oil to take home as a souvenir! Located at the foot of the
» Read More
iconic Mont Ventoux, this local farm grows lavender as well as other plants on their 80 hectares of land. This will be the perfect opportunity to shop all the lavender products that you need in there boutique located on site. 
» Close

Les Baux de Provence
This marvelous Provençal village is settled in the middle of the Alpilles regional park and is officially classified and labeled as "one of the most beautiful villages of France". The landscape and the beauty of the village is breathtaking and its cultural heritage is
» Read More
exceptionally rich with 22 architectural treasures classified as "Historic Monuments". Some of the monuments are the castle at the top of the hill, the church, the houses, and the town-hall. After a guided tour followed by lunch you will have some free time to shop all the Provencal goods at the many quaint boutiques here in the village. 
» Close

Carcassonne Fortified City
This UNESCO-listed castle is sure to take your breath away with its massive walls spanning 1.9 miles and 52 defensive towers overlooking the rest of the city. With 2000 years of history, the medieval city, used as a filming location for the movie Robin Hood, is a
» Read More
heaven for architectural lovers. The church hidden behind these glorious walls was blessed in 1096 by Pope Urban II. The building combines both Gothic and Roman styles which makes it unique holds splendid stained glasses.

» Close

Pont du Gard

The Pont du Gard is one of the greatest masterpieces of ancient architecture. Almost 2000 years old and still standing, this aqueduct was built to supply the city of Nîmes with running water.  This awe-inspiring human achievement is
» Read More
registered as a UNESCO world heritage site as well. The major arch gap at 25 meters high is one of the largest ever built by the Romans. The magnificence of this site is the remembrance of the powerful Roman empire.

» Close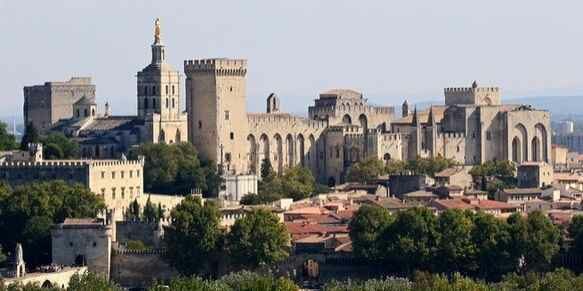 Avignon

One of the most beautiful cities of France and former home to 7 successive Popes. Avignon preserved its history exceptionally well which is why it is a must see and so many of its artifacts are registered on the UNESCO world heritage list,
» Read More
including the Palace of the Popes. Some other locations in the city that made the UNESCO list are the Bridge of Avignon (XII), the square of the palace with the baroque facade of the hotel of currencies, the museum of the Petit Palais and the cathedral of Doms, as well as the ramparts and the garden of Doms..
» Close

Arles & Van Gogh
Arles is famous for its Roman history and being home to Van Gogh where he produced 300+ paintings in less than 3 years! During your visit of Arles you will see the Roman monuments of the city and enjoy a Van Gogh walking tour to discover the places by which Vincent was inspired and stop by
» Read More
the Vincent Van Gogh Foundation to see the current exhibition at the Van Gogh foundation. Some famous places we will visit are the yellow cafe from his "Cafe Terrace" piece, the Langlois Bridge that he liked to paint, the place on the Rhone river where he painted "Starry Night", and more.

» Close

St-Paul-de-Mausole & Van Gogh
The marvelously preserved Saint Paul de Mausole monastary was built in the 11th century and is well known for being a sanctuary for Vincent Van Gogh in his troubled time and its beautiful architecture of the Provençal Romansque style. The natural surroundings and the monastery complement

» Read More
each other's beauty to create a peaceful and inspiring sanctuary. It is here where Van Gogh recovered from his mental illness which caused him to cut off his ear and was inspired to create several famous works of art during his stay. Near his room by the cloister's walk, an art therapy workshop has been created by the association Valetudo which brings together art, research and treatment. From the top of the stairs you can see the wheat field that Van Gogh contemplated and painted during his year of confinement in the men's pavilion.

» Close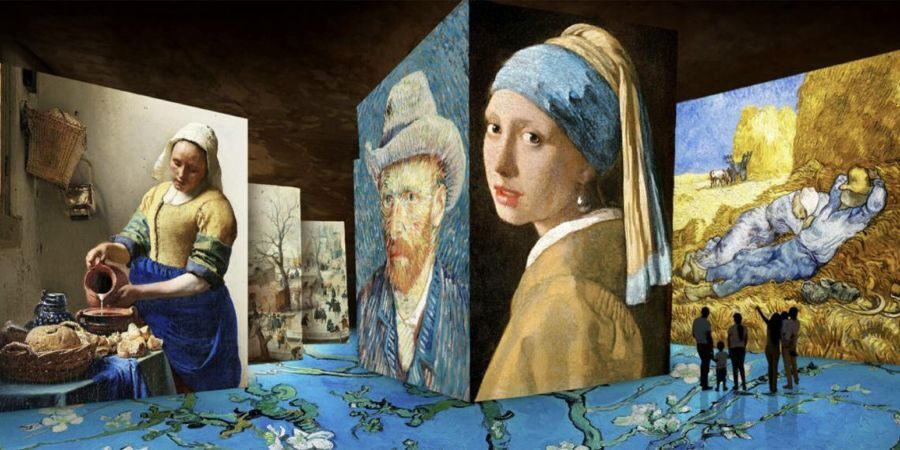 Les Carrières de Lumières
One of the highlights of our tour, the Carrières Lumières is an art venue set in an old quarry that displays spectacular art shows with music and images of famous paintings displayed on the walls. Each year a new show is featured. The 2018 exhibition featured the works of
» Read More
Picasso, the prolific artist that spent most of his adult life in France. The yearly program is usually announced in December of each year.
» Close

Gordes
Gordes is a beautiful hilltop village in the heart of Provence and one the the most well-known. The buildings of white stone fill the steep hills of the village and blend with the beauty of the hill itself, a great example of thoughtful construction that 
» Read More
harmonizes with and shows appreciation of the natural surroundings. Inside the city is a labyrinth of narrow cobblestone streets, or "calades" as the French call them, with shops, cafes, and restaurants. One of the most famous residents of this village was Marc Chagall, the French painter who stayed here briefly to escape the Nazis occupying Paris at the time for fear of being prosecuted for his art which was being criticized by German leadership. 
» Close

Palavas-les-Flots (6 Nights)

This bustling little fisherman village on the edge of the Mediterranean is the oldest French vacation beach town. There is much to do here at day and night. Since it is not known internationally the town preserves its culture and authenticity and the locals
» Read More
are not overwhelmed with crowds. Because of this, the people here are friendly and enjoy welcoming tourists, which makes Palavas the perfect location for you to mix with the locals during your 6 night stay, not to mention your hotel is steps away from the beach! The French first started to come to Palavas in 1850 to enjoy the sea. Today the warm and cozy downtown of Palavas is still a main attraction for French tourists.   
» Close

French Market

Palavas's French market on Friday morning is also a great place where you can immerse yourself with the locals. You will have time to wander around and buy some fresh fruits and street food or simply watch the locals do their weekly grocery shopping. There are
» Read More
also artisans on site selling their goods so you may find a couple of souvenirs!
» Close

French Picnic & Petanque

Often described as the most fun part of the tour, our gourmet French picnic catered by Cathy, Julia's mother, will be an opportunity for you to see the real French way of life. Some music, wine and delicious food for a memorable moment. Finish this fun experience by learning how to play Pétanque, the
» Read More
traditional backyard game played all around the South of France. After that you can definitely say that you are a true local!
» Close

Camargue Ranch & Farm Dinner

Here we go into off-the-beaten-path France. The Camargue, located at the Delta of the Rhone river, is a must-see of Southern France. With its flamingoes, rice fields, plains, and ranches where white horses and black bulls roam, it almost feel as we are in a different country. To learn all about the culture and
» Read More
traditions of the Camargue we will visit a ranch and go for a tractor ride to watch the French cowboys and cowgirls practice herding the famous black bulls before enjoying a convivial meal on site. This activity is also often one of the most loved on the tour!
» Close

Montpellier
One of the most vibrant, energetic, and cultural cities in France, Montpellier knows how to adapt to the times by adding fresh styles of architecture while retaining the buildings of the past. You will learn about its University of Medicine (oldest still in activity in Europe), its hidden medieval Jewish ritual bath and
» Read More
also walk through the grand Place Royal and narrow medieval streets that Montpellier has kept. Finally, after a delicious lunch, you will have some free time to either indulge in Montpellier's finest fashion shopping, visit the Beaux Art museum or simply relax at one of the many cafes in town.  With so much to offer, we are sure that you will fall in love with Montpellier, one of the fastest growing cities of France.
» Close

Aigues Mortes

A location with 1200 years of history. The city was built by King Louis the IX, also known as Saint Louis, in order to serve as the first port in Southern France and home base for launching the 7th and 8th Crusades. The tall fortified walls and marsh land
» Read More
surrounding this city, defended it during the Middle Ages. Just outside the walls you can see the massive salt producing marshes where salt has been farmed since the Roman times. It is here that the delicious Fleur de Sel salt is being harvested. The interesting part about Aigues-Mortes is that still today there is a village inside. The community is very active and this place is not reserved for tourists only. In fact, there is a high chance that we will have our farewell dinner here at a restaurant within the wall.
» Close

 Chateau Exindre Winery

The Chateau is situated on 45 hectares of vineyards and has a long history. Formerly known as Villa d'Exindrio, it was once gifted to the Bishops of Maguelone by King Louis VII, the fertile land has been used for centuries and centuries for winemaking,
» Read More
olives, and farming, possibly since Roman times. The property has been owned by the current family since the French Revolution. The owners are also passionate winemakers and will take you on a full tour of their winery and let you taste their wines, which have won several medals.
» Close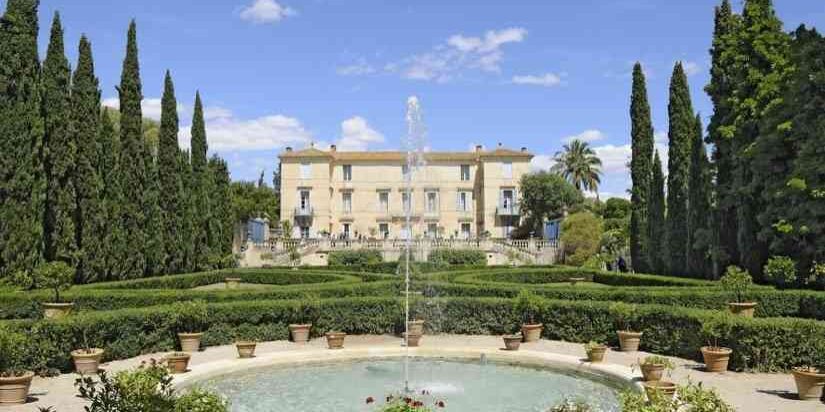 Chateau de Flaugergues Winery

Discover one of the most famous Languedoc winery. The estate is hidden in downtown area of Montpellier and was built for a wealthy aristocrat during the 17th century. Our visit includes a tour of the beautiful garden before learning the wine making process
» Read More
and of course tasting the fabulous wine produced on site!
» Close
9 Day South of France Tour Price
No suprises, no hidden fees. Travel hassle-free!


SINGLE ROOM

USD $5,089/PERSON

BASED ON 1 PERSON PER ROOM
9 HOTEL NIGHTS INCLUDED
9 BREAKFAST + 9 LUNCH + 4 DINNERS

ALL VISITS INCLUDED
LOCAL GUIDES


2 ADULTS ROOM

USD $4,689/PERSON

BASED ON 2 PERSONS PER ROOM
9 HOTEL NIGHTS INCLUDED
9 BREAKFAST + 9 LUNCH + 4 DINNERS

ALL VISITS INCLUDED
LOCAL GUIDES


PRIVATE GROUP
Group Price
10+ PRIVATIZE YOUR TOUR
CUSTOMIZED TOUR
WE CAN TAILOR FOR YOU
THE PERFECT TOUR
ACCORDING TO
YOUR BUDGET

Almost everything is included, that's easy!
Local tour guide (1 or 2 depend on group size)
9 Breakfasts, 9 Lunches, 4 Dinners

1 Homemade French Picnic & 1 Camargue Ranch Bbq (included in the dinners)
1 drink with each lunch and 2 drinks with each dinner (wine, beer or soft)
Daily Cold Water & Snacks

All Activities Listed & Guided Tours

Transportation to All Sites / Activities
Pick up & Drop off from/to MPL Airport or Train Station

Transportation to and from Montpellier, France

Extra Food/Drinks not included in our Selected Menus

5 Dinners (restaurants recommendations provided)

Travelers Insurance (you will receive a quote 24hrs after booking)

6 nigths at the beach, 2 nights in Provence, 1 night at Montpellier's airport.

Boutique Hotel
"Les Coquilles"
Palavas-lès-Flots
You will spend 6 nights in Palavas-les-Flots, where the French started to come on vacation since 1850. Palavas will be your home town for about a week. Your hotel is located just steps away from the Mediterranean Sea and is a great place to relax after our daily trips. The beach town offers great activities, that you can experience on your free time such as shopping, bars, restaurants, the casino...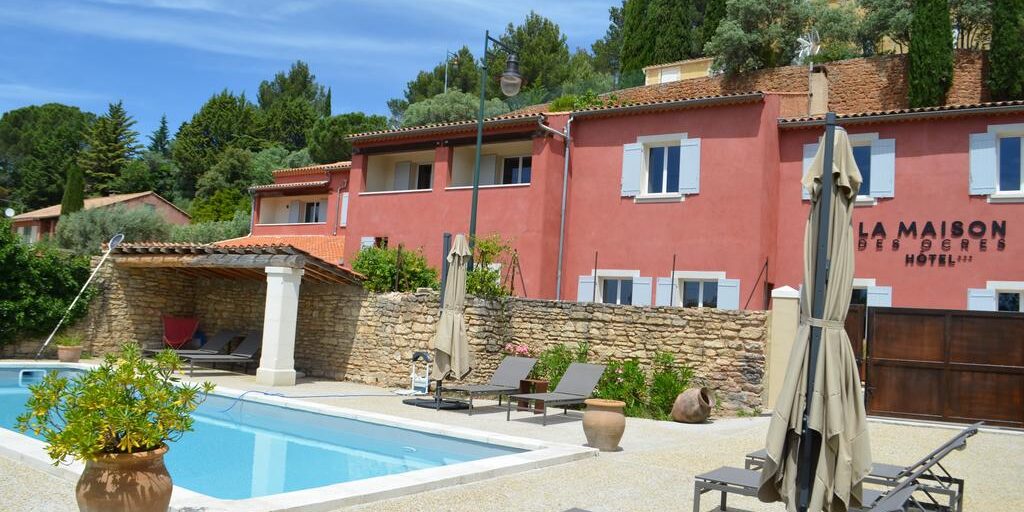 Boutique Hotel
"La Maison des Ocres"
Roussillon
We will drive to the heart of Provence to spend 2 nights in the center of Roussillon, a gorgeous village in the Lubéron Valley painted with ochre hues and sunshine. The hotel is also just 35 minutes from Sault where we will visit the beautiful purple lavender fields. This will allow us to be at the fields in the morning when it's less crowded. The hotel is a 3 star hotel and has a nice pool. 

Ibis Style Montpellier
Aeroport Parc Des Expos
Mauguio
For the last night of the tour you will be staying at the Ibis Style Montpellier Aeroport Parc des Expos located just 0.5 miles from the airport. A clean, modern and functional hotel with a pool a gym and a brasserie on site. They offer a free shuttle service to take you to MPL airport. If you are departing from the train station we would drive you there. Check out on the last day of the tour is by 11 am. 
We would be thrilled to hear from you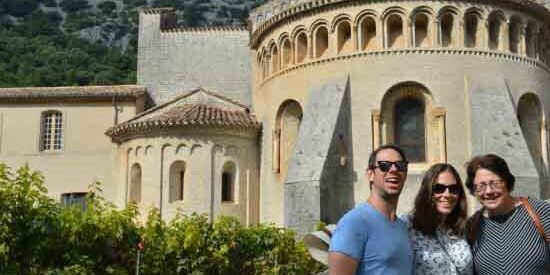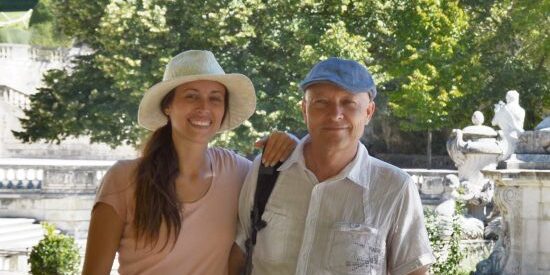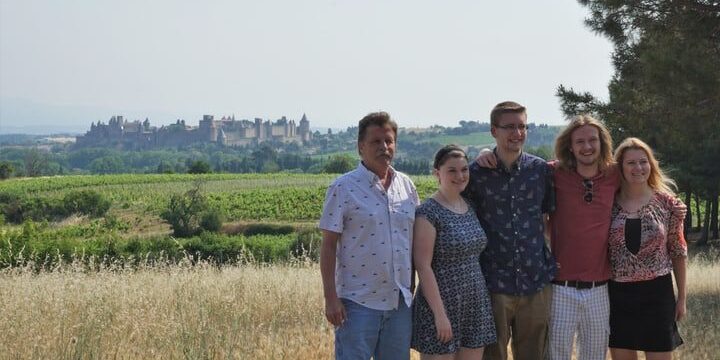 You can reach our office at 703-375-9548. We are based in the United States and we are open Mon-Sat, 9:00am - 6:00pm.
We would love to hear from you! Don't hesitate to message us with any questions that you may have.
Stay connected with TripUSAFrance on Facebook where we love posting pictures about France and our tours.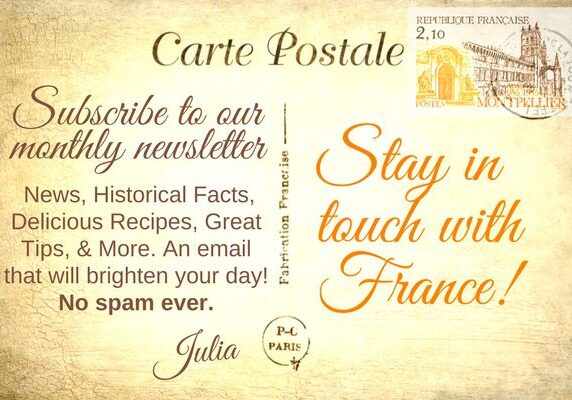 Subscribe to our monthly newsletter!