South of France Tour Itinerary
Day 1- Welcome to Southern France! 
After picking you up from the airport in the afternoon we will drive you to your hotel where you will have some free time to relax and  unpack. After you have settled into your hotel you will have the afternoon free. You can use this time to go to the beach of Palavas-les-Flots, walk around the fisher man village or simply relax at a cafe by the port. You can use your beach bed reservation that is included in your package. You will have the opportunity to discover the unique landscape and wildlife of the area as well as the hidden historical site of Maguelone's Cathedral, an exceptional place surrounded by vineyards and water. We will then have our welcoming dinner: we will go to a typical French restaurant in a little village not far from Palavas that offers a cosy-vintage ambiance while serving excellent food.  A real gem!
Pick up from airport/train, Check-in, Beach, Palavas-les-Flots, Welcome Dinner
Day 2- Typical Provençal Day

Today we will visit Les-Baux-de-Provence, a gorgeous Southern France village officially classified as "one of the most beautiful villages of France". The cultural heritage here is exceptionally rich but the landscape and the beauty of the Provençal village will take your breath away. You will explore the medieval narrow streets, look over the artisan shops, or slow down at a cafe and watch the people come and go. After lunch, we will see the famous art, light & sound show and then teach you how to play "Petanque" the backyard game of Southern France. After your break, we will meet again for our cooking class with a local French chef. It's the time for you to master your cooking skills or simply sit back with a glass of wine and enjoy the fun ambiance. We will then enjoy the fabulous meal that you made and all go home with the recipes as a souvenir!
Provence, Baux-de-Provence, Light & Sound Show, Petanque, Cooking Class 
Day 3- Avignon & Pont du Gard

Discover the magnificent Avignon's historical center listed as a world heritage by UNESCO for The Papal Palace (1252) home to 6 Popes, the Pont d'Avignon (XII) and its episcopal ensemble (ramparts and churches). We will then visit a masterpiece of ancient architecture: the Pont du Gard. The Roman aqueduct is one of the greatest monuments of France that reminds us all the power of the Roman Empire. You will then have the evening free for you to relax and remember this incredible day traveling back in time.
Avignon, Pont du Gard, Free evening.
Day 4- Roman city and Crusades port

We will then spend the morning in Nimes the home to the finest collection of Roman architecture in all of France, including a magnificent amphitheater and a 2000-year-old temple. We will enjoy our lunch in the historical center and then visit the splendid "Jardin de la Fontaine" a 18th century park. Early evening we will go to Aigues-Mortes for dinner. On the way back to your hotel we will stop by the medieval fortified port city where the 7th and 8th crusades were launched. We will stroll around and explore the city, shop at the town square, and then head back to Palavas-les-Flots your home base town. This evening you will be able to eat at one of the delicious restaurants of Palavas, why not go for a sunset boat ride and try the turning (very slow!) high rise panoramic restaurant tower of Palavas. A gourmet restaurant that you can spot from miles away. Nimes Roman City, Aigues-Mortes Medieval Port, Free Evening
Day 5- On the Compostela road
We will visit one of the most beautiful villages of France, St Guilhem le Desert, one of the stops along the road of Santiago de Compostela (a Pilgrimage road recognized on the UNESCO world heritage list since 1998). The picturesque architecture and the wonderful abbey will bring you back in time. You will enjoy the peaceful feeling as you wander through the cobbled streets and archways of this medieval village. In the afternoon we will visit the nearby Château de Jonquières  and enjoy a wine tasting and tour the 12th century medieval castle on the estate. Today the Château is recognized internationally. During the evening you can have dinner to one of the recommanded restaurants in Palavas and then play some minigolf (1 game included in your package) and explore the busy night life of this Southern France beach town.
St-Guilhem-le-Desert on Compostela Road, Canoe or River Swimming, Wine Tasting Chateau Jonquiere, Free Evening
Day 6- Magnificent Carcassonne
We will spend the whole day exploring the exceptional medieval city of Carcassonne and its castle. The citadel derives its reputation from its massive double surrounding walls spanning 1.9 miles and 52 defending towers. Walking atop the ramparts and surveying the lands, you will feel like you are in a movie, maybe because of the Robin Hood movie scenes filmed here! To take a break from walking we will go on a little train ride around the castle to see it from outside the walls and appreciate the magnitude of the fortress. The town has about 5000 years of history and has seen the Romans, Visigoths, Saracens and Crusaders. After this memorable day at Carcassone you will be able to relax in Palavas. Tonight why not relax at the wine bar of your hotel or walking along the beach eating some icecream!
Carcassonne Medieval City + Free Evening
Day 7- Exploring Montpellier & Wine Tasting

This morning will be free you will be able to enjoy the local market across from your hotel and discover all the colorful spicies of the South. We will then gathered for another LOVED South of France tour special: a home made picnic catered by Julia's mother! Quiches, Tapenade, Charcuterie, Wine etc.. are on the menu. (See the pictures from last year) Early afternoon we will go visit the gorgeous downtown of Montpellier: La Promenade de Peyrou, a beautiful scenic park with a statue of King Louis XIV, the Arc De Triomphe monument, a 300 year old Roman style Aqueduct, the Château d'eau, and one of the best views of the city. As we move along we will stop to appreciate the magnificent gothique style of the Cathedral St Pierre and Notre Dame de Table and talk a walk inside. At the end of the afternoon a wine tasting will be waiting for you at the magnificent Chateau de Flaugergue, built at the end of 16th century by wealthy aristocrats. Vines have been grown on this spot since Roman times and they make excellent wine. We will end the night with our farewell dinner. While eating our last French meal (Oh No!) we can share our good memories and see how our French is getting along!
Free Morning, Farmers Market, French Picnic, Montpellier Wine Tasting, Farewell dinner
Day 8- Departure
Unfortunately it is time to leave the South of France. We will drop you off at the airport or train station in the morning and help make sure that everything is well coordinated for you to travel stress free. We hope we will have succeeded our mission: sharing our culture and region for a week full of memories and smiles. 
Departure for your train or plane before noon.
10 Good Reasons to Travel With Us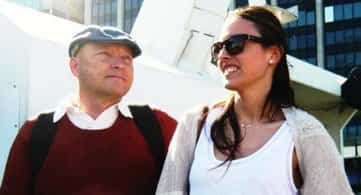 More than a guide, a friend. As locals we will show you our region.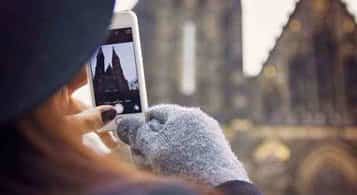 Sites that rank among the best of France are in Languedoc-Rousillon.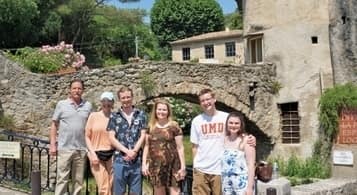 Our small group (4 to 14 ppl) is key to fit in with the crowd. ……………………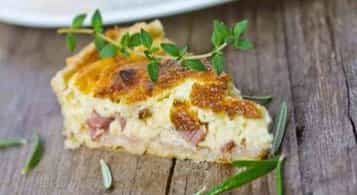 Quality restaurants hand selected by us. Never have a bad meal!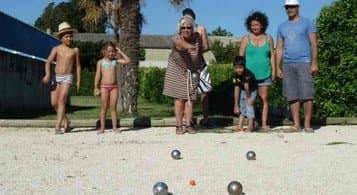 Tailored tour designed to discover the French culture, its traditions & people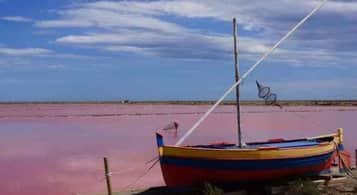 Carefully planned itinerary with time to relax and see all the best sites.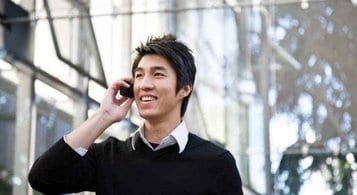 Help available 24/7. We lend you a cellphone to call us whenever you need us.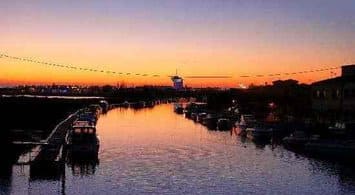 Parlez-vous français? We will help you learn some French during your stay.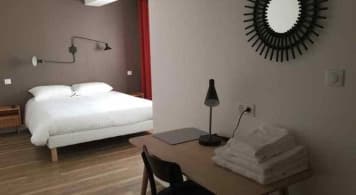 Hotel by the beach will be your home base. No need to pack and unpack every day.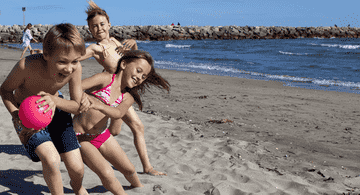 Special weeks designed for families with kids and others for adults only.